"Getting to 92, it seemed like science fiction to me," he says Andrea Camilleri. The Sicilian writer sums up a life that thanks to his Inspector Montalbanoan Italian monument recognized throughout the world, has restored his fame and extraordinary encounters.
Camilleri is in his studio, in his usual place. I see him, he barely sees me because his sight has deserted him lately. But his prodigious memory, quick witticisms and storytelling skills have not abandoned him. The women in his life (his wife, three daughters) are around him even today. One goes in, the other goes out, the one that came out before returns. They take care of it, they pamper it. And, after all, he says: «If a woman doesn't pamper me, I feel bad about it, I'm too used to it. Forever. When I was already married to Rosetta and we had already had the three girls, the two widowed sister-in-laws lived together peacefully in the apartment next to ours, and this is the most mysterious thing. We also had a waitress who had been with us for twenty years, named Italia. Lin the morning Rosetta went to the office, I was able to stay in bed a little longer and that was fine. Immediately, my mother would arrive with a cup of coffee, followed by my mother-in-law with the second cup of coffee. Until she entered Italy: "Take some coffee, those two don't know how to do it" ».
Four years ago, another "woman" entered the family, the first great-granddaughter. Her name is Matilda, she is the daughter of Alessandra who is the daughter of Andreina, her eldest daughter.
The book is dedicated to Matilda, who is four years old Now tell me about yourself, which will be released on August 29. It is not a novel, but a sort of autobiography by Camilleri, in the form of a letter to the little girl. The great-grandfather recounts his childhood in Sicily, Italy under fascism, 1968, the year in which he occupied the Academy of Dramatic Art in Rome together with the students, theater and television and, obviously, the birth of Montalbano.
Is Matilda the only great-granddaughter?
«No, for eight months he has also had a brother named after me, Andrea. But she gave him a different name: Leaf. So, for now, we're all calling him Leaf."
Did you expect to be a great-grandfather?
"Hand. At 40, 50, I thought I'd never get to 2000, this sci-fi date."
And get there like this! Over one hundred books, translations in 37 countries, a reputation that few writers have.
«At the market my wife has repeatedly heard this sentence: "See that, it's Signora Camilleri, Montalbano's wife!".
Montalbano is a national monument.
«In fact, every now and then someone writes to me: you have to stop lending your political ideas to Montalbano. Montalbano is ours and no longer belongs to her».
How present was politics in 92 years of life?
"Always. As boys we were fascists and believed that this was the only political possibility. For me, everything changed the day I took part in a large gathering of international Nazi-fascist youth in Florence. Baldur von Schirach spoke and outlined the Europe of the future if they won the war, of which they were certain. I suddenly saw myself in a gray barracks, all in uniform, with a single book to read, the Mein Kampf of Hitler. I felt a feeling of dread."
But he has never been involved in politics himself.
"No, I've always refused. The first time, when the PCI offered me an armored candidacy, the second time when some Sicilian bishops, I don't know why the bishops in particular, made up their minds to ask the then President of the Republic Carlo Azeglio Ciampi to make me a senator for life. I begged them almost on my knees to avoid such a thing.'
Why?
«Politics is a serious matter, you have to really dedicate yourself to it and I knew it would take too much time to write. But intervening as a citizen is something I have always done and will always do, as long as I can».
Are you pessimistic about the future?
"Even if the whole world conspires to make me a pessimist, I resist. The man is the one who says "crash in the sea, migrants, I don't give a damn about you", but he is also ninety underwater volunteers who go to save those kids in Thailand. Man is like this, wonderfully contradictory. I have faith in the good part ».
In Now tell me about yourself many books are mentioned, it is almost a literary autobiography.
«My father was inspector of the port authorities for the southern coast of Sicily, he was certainly not an intellectual, but he had a very well-stocked library, with an extraordinary nose for good books: Melville, Conrad, the French and the Anglo-Saxons.. .».
Young Andrea reads a lot. In second year, he even stops going to school to hang around reading.
«And consequently he is sent to a bishop's college, in Agrigento, on a hill. It was a horrible experience, but I think my parents cried more to be away from me. I was an only child. In the evening I felt a little melancholy looking at the lights of my town from afar, during the day I combined all sorts of lights hoping they'd kick me out. The punishments were horrendous, like: staying on my knees for two hours meditating on my misdeeds, while my companions went to sleep".
Camilleri before Montalbano was above all a theater teacher and director. The best part about that job?
«To see how the actors managed to give back what I asked for. It was all about psychology and diplomacy because you always had to understand what the actor man was like. With some you had to reason, with others to play on the side, with someone there was nothing to do and you felt like hitting the wall with your head».
The best students?
«For example, Marco Bellocchio at the Centro Sperimentale. At first he studied acting, right with me. But you could tell she wasn't comfortable with him. He was ashamed as a thief when he got on stage, turned his back, tried to disappear. At the end of the first term, I took him aside and said: "You are a very intelligent boy but why do you want to be an actor? It doesn't seem like your job." And he confessed that he signed up for acting class because he was the only one available. In reality, he would have liked to study to become a screenwriter. He gave me some of his stuff to read about him, it was really interesting. I spoke to the director and we transferred him to screenwriting class».
How did the idea of ​​writing in Sicilian come about?
"It was '67. My father was dying and I spent a whole month in the clinic next to him. We had so many things to clarify and today I can say that it was wonderful, despite the situation. One day he asked me to tell him a story, for some time I had in mind what would later become my first novel, The course of thingsand I told him about it. In Sicilian, as we spoke between us. In the end, my father said to me: "Promise me that you will write it and that you will write it as you told it to me".
I know you are inundated with emails from journalists and even simple readers from all over the world. What do they write?
«Everyone is asking the same questions, from France to China! But sometimes they just want to tell their story. For example, not long ago, someone sent me a letter in an envelope containing a photo of him, a man in his fifties, with a lady and two little girls beside him. And he writes: "This is my family. Only now do I feel like telling you what happened to me in 2001. The world fell on me because I discovered that the person I loved was cheating on me. I was, and still am, a nurse at the Bari hospital. I stole some poison and took home a vial and tripods for drips. I got into bed and stuck the needle in my arm. Since it would take a long time, I took a book from the bedside table that I had bought but not yet opened: The king of Girgenti. After a while I found myself smiling, unplugged the needle and continued reading until five in the morning. Three years later I met another woman and got married. I owe her my life." Well, when I think of that letter, I console myself with so many things because I think that, after all, everything I've done hasn't been in vain».
Source: Vanity Fair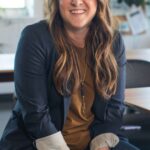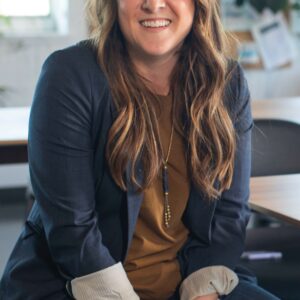 I'm Susan Karen, a professional writer and editor at World Stock Market. I specialize in Entertainment news, writing stories that keep readers informed on all the latest developments in the industry. With over five years of experience in creating engaging content and copywriting for various media outlets, I have grown to become an invaluable asset to any team.