The Latin Grammys take place this Thursday night (16) and will have Brazilians Anitta and Tiago Iorc among the presenters of the ceremony. In addition to them, the presence of Maluma, Milo J, Rosalía, Shakira, Sebastián Yatra, Andrea Bocelli, DJ Premier, David Guetta, Majo Aguilar, Pedro Capó, Jorge Drexler, Luis Figueroa, Fonseca, Mon Laferte, Natalia Lafourcade, John Leguizamo, Nicki Nicole, Carlos Ponce and other artists.
The 24th edition of the awards will be broadcast live from the Exhibition and Conference Center (FIBES), in Seville, Spain. In Brazil, the event will air exclusively on the BIS channel and Globoplay, which will offer the broadcast free of charge to non-subscribers.
This year, there were no Brazilians in the main categories, but many were nominated in the gender categories. Among them Marília Mendonça (Best Country Album), Iza with "Fé" and Giulia Be with "Aviso de Amigo" (Best Urban Interpretation in the Portuguese Language), Maria Rita with "Desse Jeito" (Best Samba/Pagode Album) and Tiago Iorc with "Tudo Que A Fé Pode Touch" (Best Song in the Portuguese Language).
Singer João Gomes, nominated in the Best Roots Music Album in Portuguese Language category, with the album "Raíz", published on his social networks the moment of his departure towards Spain to participate in the ceremony. "It means a lot for our piseiro to get this far, for northeastern Brazilians to never stop believing. I just have to say thank you", he wrote in the caption of the photo.
See this photo on Instagram
At the end of October, singer Iza was confirmed as one of the awards' attractions. A CNN , the singer's publicist confirmed the information. Currently, the artist is away from the stage to recover from pneumonia. "IZA has pneumonia and we canceled appointments for the next five days so she can recover. She is well, undergoing treatment and medicating," said the spokesperson.
See below the list of nominees in the Portuguese Language categories.
BEST CONTEMPORARY POP ALBUM IN PORTUGUESE LANGUAGE
Bryan Behr Live In São Paulo – Bryan Behr
In the Name of the Star – Xênia França
Hodari – Hodari
Quintal – Melim
The Words, Vol. 1 & 2 – Rubel
BEST ROCK OR ALTERNATIVE MUSIC ALBUM IN PORTUGUESE LANGUAGE
Don't Wait for Me at the Station – Lô Borges
Gardeners – Planet Hemp
My Scheme – Rachel Reis
Extraordinary Skills – Tulipa Ruiz
Iridescent Eye – Titans
BEST URBAN INTERPRETATION IN PORTUGUESE LANGUAGE
Da Favela Pro Asfalto – Àttøøxxá & Carlinhos Brown
Note from a Friend – GIULIA BE
Faith – Iza
Dystopia – Planet Hemp Featuring Criolo
Good Vibe – Filipe Ret, Dallass, Caio Luccas
BEST SAMBA/PAGODE ALBUM
Black Opera – Martinho Da Vila
Review of Mumu – Mumuzinho
That Way – Maria Rita
Sambasá – Roberta Sá
My Name Is Thiago André (Live) – Thiaguinho
BEST BRAZILIAN POPULAR MUSIC ALBUM
A Thousand Invisible Things – Tim Bernardes
Vem Doce – Vanessa da Mata
D – Djavan
Serotonin – João Donato
Daramô – Tiago Iorc
BEST COUNTRY MUSIC ALBUM
Live at Radio City Music Hall New York – Chitãozinho & Xororó
Daniel 40 Years Celebrates João Paulo & Daniel – Daniel
It's That Simple (Live) – Jorge & Mateus
Royal Decrees – Marília Mendonça
Raiz – Lauana Prado
BEST ROOTS MUSIC ALBUM IN PORTUGUESE LANGUAGE
TecnoShow – Gaby Amarantos
Portuguese – Carminho
Root – João Gomes
Elba Ramalho In The Biggest São João In The World – Elba Ramalho
From Tomorrow Nothing I Know – Almir Sater
Erva Doce – Gabriel Sater
BEST SONG IN PORTUGUESE LANGUAGE
Intimate Algorithm – Arnaldo Antunes, Criolo, Gabrieu, Keviin & Marcia Xavier, songwriters (Criolo, Ney Matogrosso)
Do Acaso – Ronaldo Bastos & Chico César, songwriters (Alice Caymmi Featuring Chico César)
In a World of Peace – Djavan, songwriter (Djavan)
How About a Samba? Chico Buarque, songwriter (Chico Buarque Featuring Hamilton de Holanda)
Everything That Faith Can Touch – Tiago Iorc & Duda Rodrigues, songwriters (Tiago Iorc)
BEST CHRISTIAN MUSIC ALBUM (PORTUGUESE LANGUAGE)
30 Years -Vol 1 – Aline Barros
Novo Tempo – Casa Worship
Unique – Fernandinho
Black On White Vertical – Black On White
Us – Eli Soares


Source: CNN Brasil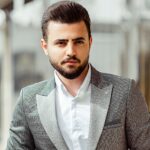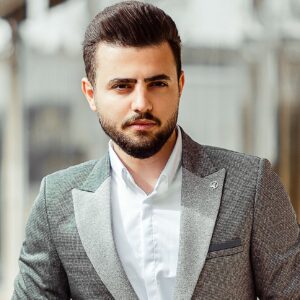 I'm Robert Neff, a professional writer and editor. I specialize in the entertainment section, providing up-to-date coverage on the latest developments in film, television and music. My work has been featured on World Stock Market and other prominent publications.