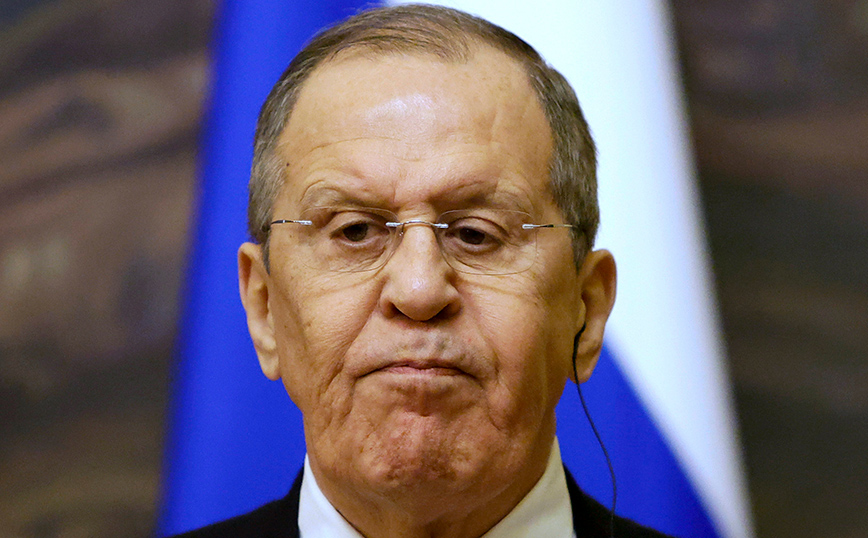 Moscow does not want a war in Europe, the Russian Foreign Minister said today Sergei Lavrovbut as he said western countries want to see Russia defeated in its military operation in Ukraine.
"If you are worried about the prospect of a war in Europe, we do not want that at all. But I draw your attention to the fact that the West is the one who constantly and persistently says that in this situation it is necessary to defeat Russia. "Draw your own conclusions," Lavrov said in an interview with Muscat, following talks with Oman's foreign minister.
The Russian Foreign Minister also stressed that Russia has several buyers for its energy reimgs beyond the western countries according to the APE-MPE, cited by Reuters. "Let the West pay more than it paid in the Russian Federation and explain to its people why it should become poorer," Lavrov said.
In the US, Medvedev's arrows
Meanwhile, former Russian President Dmitry Medvedev today accused the United States of waging a "proxy war" against Russia, after the US House of Representatives approved a $ 40 billion aid package for Ukraineand stressed that the US economy will suffer.
Medvedev wrote in the Telegram message application that the bill approved yesterday, Tuesday, by the American parliament is an attempt "to make our country suffer a serious defeat and to limit its economic development and political influence in the world".
"It will not work. "The printing press, through which America is constantly increasing its already inflated government debt, will break faster," he said.
THE Dmitry Medvedevwho has served as vice president of the Russian Security Council since resigning as prime minister in January 2020, has blamed "unreasonable" fuel and food prices in the United States on what he called "Russophobic authorities" in the United States.
Also in the Telegram, Vyacheslav Volodin, the speaker of the State Duma, the lower house of the Russian parliament, accused Washington of using the aid package to "charge" Ukraine and appropriate its grain reserves in exchange for payment.
"Washington wants a Holodomor in Ukraine," Volodin wrote, referring to the Great Famine of the 1930s that claimed the lives of millions of Ukrainians.
Source: News Beast