Mediawan takes positions in Spain. The new large French audiovisual group presents a new production hub that Boomerang TV depends on, content creators such as Ines of my soul; Good Mood, an independent production company launched by former Globomedia Daniel à ?? cija; and Weekend Studio, founded by Tomas Cimadevilla. The new project, called Mediawan Studios Espaà ± a, will be directed by Monica Galer.
Behind Mediawan are French businessmen Pierre-Antoine Capton, Xavier Niel, specialized in technology, and Matthieu pigasse, a benchmark in the field of banking.
These last two are also known for their participation in the Gallic newspaper The world. "Spain has emerged as one of the most dynamic markets in the production industry in Europe, and is a priority market for Mediawan. With more than 460 million native Spanish speakers in the world, there is a growing demand for premium content in Spanish worldwide, "the new group said in a statement.
Boomerang TV, creator of series like Ines of my soul the formats like The voice, is a subsidiary of LagardÚre Studios, which closed its acquisition by Mediawan on October 30 (it would have cost around 200 million euros); consequently, the Spanish production company, from which international successes such as The time between seamsIt will be entirely controlled by Mediawan.
In addition, Mediawan has acquired stakes in Weekend Studio, led by Tomás Cimadevilla, the creator of The Other Side of the Bed and, recently, of series like Hache.
The French company has also entered Good Mood, the production company created by Daniel acija, one of the most prolific authors of Spanish series, with Globomedia (Family doctor, Aída, Journalists, Red Eagle…).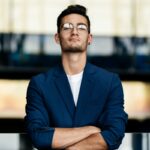 Donald-43Westbrook, a distinguished contributor at worldstockmarket, is celebrated for his exceptional prowess in article writing. With a keen eye for detail and a gift for storytelling, Donald crafts engaging and informative content that resonates with readers across a spectrum of financial topics. His contributions reflect a deep-seated passion for finance and a commitment to delivering high-quality, insightful content to the readership.