The far-right candidate in the French presidential election, Marine Le Pen, on Thursday rejected the criticism of her opponent Emanuel Macron, who accuses her of maintaining her "authoritarian" and extremist views, despite the fact that she displays a softer public image in the current campaign. .
"These criticisms make me smile because we have never had a president who showed more signs of extremism than Emanuel Macron," Le Pen told France 2, citing police action against political demonstrations, such as the mobilization of yellow vests. .
In her interview, Lepen reiterated that, if elected, she considers it possible to hold a referendum on the reinstatement of the death penalty. She had previously stated that she would personally vote against her reinstatement.
In another development, the French election watchdog said it had sought clarification from Le Pen's election campaign over allegations it had made to public authorities about crime and immigration, one of its key issues.
However, the regulator clarified that Lepen does not need to change its already printed brochures.
Le Pen described the move by the CNCCEP campaign control committee as a political "maneuver".
The CNCCEP had announced that it was examining Le Pen's allegations of a statistical peak in cases of intentional bodily harm after 2017 and the number of immigrants entering France legally from that year, which the candidate had incorrectly reported to the French Ministry of the Interior.
"The Commission has asked the candidate to present a new version of her statement without commenting on the climax," CNCCEP said in a statement, but added that it would not ask Le Pen's campaign to withdraw printed material because such a thing would be "disproportionate".
Source: AMPE
Source: Capital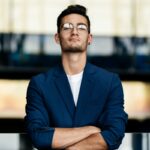 Donald-43Westbrook, a distinguished contributor at worldstockmarket, is celebrated for his exceptional prowess in article writing. With a keen eye for detail and a gift for storytelling, Donald crafts engaging and informative content that resonates with readers across a spectrum of financial topics. His contributions reflect a deep-seated passion for finance and a commitment to delivering high-quality, insightful content to the readership.