Flights, accommodation, tourist itinerary. These are just some of the concerns of anyone wishing to travel internationally.
For a significant portion of the population, the list has one more item: medicines. Cultivating the so-called "pharmacinha", which can include medicines for pain, fever, allergies and nausea, in addition to prescription drugs, has become a habit.
It is possible to travel outside Brazil carrying medication. See some tips below.
When the medicine is in liquid or spray form, transport is a little more restricted, but even so, it is possible to carry up to 100 ml in hand luggage, in sealed, transparent packaging, as explained by the infectologist Karen Mirna Loro Morejón, from the Travelers' Medicine and Immunizations sector of the Hospital das Clínicas of the Faculty of Medicine of Ribeirão Preto, University of São Paulo (USP).
For those who take medicine for continuous use, the recommendation is to take enough medication for the period you are going to remain outside the country.
The presentation of medicines changes from country to country, as well as their composition, which in Brazil are approved by the National Health Surveillance Agency (Anvisa). Therefore, the recommendation is to take it in the original packaging, according to the expert.
prescription
The medical prescription used in Brazil does not work for other countries, but it is always good to take your doctor's prescription with you in case of inspection at airports. In addition, having the purchase invoice is also recommended.
If the destination of the trip is the northern hemisphere, attention is needed because the use of dipyrone – analgesic and antipyretic –, widely used in the country, is prohibited. In addition, some countries require a medical prescription for the purchase of anti-inflammatory drugs, which are available for sale in Brazil.
Diabetic people, who use insulin, need to make sure that there is a cold room service, in cases of medicines that need to be stored at low temperatures. Until then, the tip is to pack this remedy in a thermal container.
If it is necessary to take items such as needles, syringes and bronchodilators – the famous asthma inhalers -, it is necessary to present the medical prescription, to avoid problems and also the sufficient amount for the period of travel.
The entry of medicines or products is subject to the laws of the country of destination, so check with the embassy or consulate, so as not to have surprises on your trip.
Medicines for children and addicts should also be remembered. The infectologist also highlights the importance of taking dressings, antiseptic, cotton and thermometer.
(With information from the Journal of USP)
Source: CNN Brasil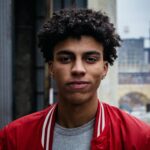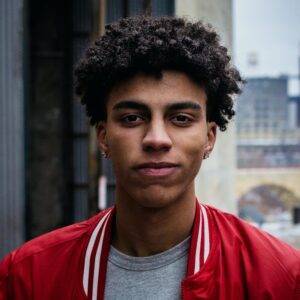 I am an experienced journalist and writer with a career in the news industry. My focus is on covering Top News stories for World Stock Market, where I provide comprehensive analysis and commentary on markets around the world. I have expertise in writing both long-form articles and shorter pieces that deliver timely, relevant updates to readers.