By Daniel Moss
Ben Bernanke has never been a big fan of "labels." In 2008, the then chairman of the Federal Reserve urged Congress not to get "stuck" in trying to define a recession. What mattered most was financial pain and financial hardship – and the study of how they came about and what to do about them.
His advice was shockingly sound, given Bernanke's former membership on the academic committee that sets the beginning and end of expansions in the US economy. They are also important for understanding today's suffering. Much time has been spent on whether the US economy meets the practical definition of the word "recession" or whether the technicals matter more.
Does it take two consecutive quarters of gross domestic product (GDP) contraction to fit the description, as is the case in many countries? We can always wait for the official call from the US National Bureau of Economic Research, whose business committee Bernanke once sat on. However, the secretive group usually takes about a year to declare the start of a recession and rejects the criterion of two consecutive quarters of GDP decline.
Substance
Arguing about labels may well distract from the point. It's better to focus on it: a strong and synchronized global downtrend that shows little sign of abating.
China's economic fragility was underlined over the weekend when reports showed manufacturing is contracting again. That dashed hopes that the economy was on the mend after a struggle for growth in the second quarter. Revenues at top players in the property development space are down by more than a third from last year, and homebuyers are refusing to pay mortgages on some stalled projects.
Beijing is moving away from its target of around 5.5% growth this year. On Tuesday, Bloomberg News reported that the country's leaders told officials to consider that figure more as a guideline rather than an aspiration to be met. Private sector economists have already considered it a figment of the imagination for some months now.
The "engine" of the eurozone, Germany, may already be in recession. With Russian gas deliveries now a huge question mark, it would be unwise to predict a recovery before next year.
GDP has fallen for two straight quarters in the US and Fed officials say they need to tighten the economy further as the cost of containing sharp price increases also rises. Friday's jobs report from the US Labor Department was particularly mixed: optimists pointed to strong job growth in June and an unemployment rate nearing a five-decade low. Skeptics point to rising weekly jobless claims and claim the labor market is often a lagging indicator.
Dark prospects
Beyond US hiring, the outlook is increasingly bleak. The global economy will likely grow at about half of last year's 6.1 percent, the International Monetary Fund predicts. It's not a disaster, and it's still just short of the 2.5% threshold the global lender uses to judge whether global trade is in decline or growing, albeit lamely.
But the trend is worrying. The fund's forecasts have been headed downward for some time now, and officials are sounding gloomier by the month. The latest forecast, released last week, says things are likely to get worse before they get better. The move to higher interest rates that characterizes almost every economy – except for some "naughty" children like Turkey – will come at a high price. The IMF sees the elimination of inflation as a vital condition for economic stability, but does not pretend that it will be without cost.
Bank of America economists worry that many forecasts are too rosy. Supply chain woes get a lot of air, but a deeper shock is the rapid tightening of monetary policy. Estimates of the economy's performance are rather overoptimistic, the company says, and bear a strong resemblance to those of monetary policy officials. "Not only is the outlook for growth upbeat, but in almost every economy the central bank appears to be rapidly winning the battle against recession-free inflation," Ethan Harris, BofA global economist, wrote in a July 29 report. "Obviously for all these analysts fighting inflation is a fairly painless exercise."
The problem is global
There are multiple reasons to worry about the global economy as a whole, rather than a series of supposedly independent fiefdoms. Too often the first questions to officials about whether or not there is a recession have a "we got you!" flavor. Better to focus on the underlying conditions.
A touch of empathy is also always helpful. On July 15, 2008, with the Bear Stearns bailout months behind and the collapse of Lehman Brothers poised to crater the global financial industry, Bernanke faced off against Robert Casey, a Democratic senator from Pennsylvania. who used the example of a citizen in his constituency who put food fourth on her list of priorities behind house, daycare and gas payments.
"I agree with you wholeheartedly that whether it's a technical recession or not, the combination of declining wealth, a weak labor market, rising food and energy prices, foreclosures, credit crunch – all of these things are exerting enormous strain on families and explain why consumer confidence is so very low," Bernanke had told the Senate Banking Committee that day. "People are very worried. So I certainly would never claim that, even if we weren't in a technical recession, we're not in a serious situation anyway."
The economy was then officially declared a recession.
Much of the attention is focused on GDP, but the news isn't good there either. There are few positive elements in Europe and in important parts of Asia. Instead of dealing with textbook-type definitions or alphabetical nicknames – remember the 2020 games of whether the rebound was U, L, V or W? – let us accept that this downward current has a painful geographical consequence around the world.
It is cause for concern, in any language.
Source: Bloomberg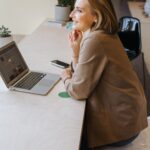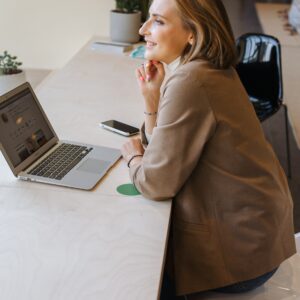 I'm Ava Paul, an experienced news website author with a special focus on the entertainment section. Over the past five years, I have worked in various positions of media and communication at World Stock Market. My experience has given me extensive knowledge in writing, editing, researching and reporting on stories related to the entertainment industry.