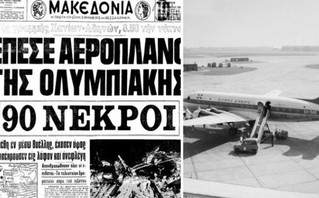 877 – Louis Travlos (son of Charles the Bald) is crowned king of Western Phragia.
1660 – For the first time, a female actress appears on an English stage. The actress (Margaret Hughes or Anne Marshall) plays Desdemona in William Shakespeare's Othello.
1813 – Premiere of the 7th Agreement of Ludwig van Beethoven.
1854 – In his apostolic decree Ineffabilis Deus, Pope Pius XI proclaims the dogmatic definition of the Immaculate Conception, which claims that the Virgin Mary was arrested without original sin.
1864 – Pope Pius XI issues the circular Quanta cura which depicts the authority of the Catholic Church and condemns various liberal ideas.
1907 – Gustavus ED ascends the Swedish throne.
1912 – The leaders of the German Empire meet in an imperial war council to discuss the possibility of war.
1914 – World War I: A squadron of the British Royal Navy defeats a squadron of the German Imperial Fleet in the Battle of the Falkland Islands in the South Atlantic.
1941 – World War II: US President Franklin Roosevelt declares war on Japan.
1941 – World War II: Japanese forces simultaneously invade Malaysia, Thailand, Hong Kong, the Philippines, and the Dutch East Indies.
1955 – The Council of Europe adopts the European flag.
1962 – Employees of four New York newspapers (which will later grow to nine) go on strike for 114 days.
1963 – Lightning strikes Pan Am Boeing 707, which crashes in Maryland, killing all 81 people on board.
1965 – The Church of Greece objects to the removal of the aphorisms between Pope Paul VI and Patriarch Athenagoras.
1966 – The Greek ship Heraklion sinks in the Aegean Sea, with a death toll of over 200.
1969 – Olympic Air Force Flight 954 crashes into a mountain outside Keratea, killing 90 people in the worst Douglas DC-6 accident in history.
1971 – Indo-Pakistani War: The Indian Navy attacks Karachi in western Pakistan.
1971 – Cardiac surgeon Georgios Tolis performs the first myocardial revascularization with a bypass venous implant at Evangelismos Hospital.
1972 – United Airlines Boeing 737 crashes after attempting to land in Chicago, killing 45 people. This is the first loss of a Boeing 737.
1974 – The Greek referendum of 1974 resulted in the abolition of the monarchy in Greece.
1980 – Former Beatle John Lennon is assassinated by Mark David Chapman in front of the Dakota Building in New York.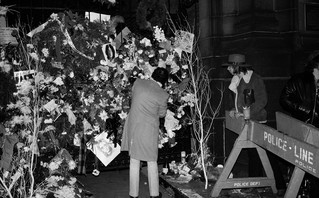 1987 – Cold War: US President Ronald Reagan and Soviet leader Mikhail Gorbachev sign the White House Treaty on Medium-Range Nuclear Forces.
1987 – An Israeli tanker kills four Palestinian refugees and injures seven others in a car crash on the Israeli border with the Gaza Strip. The event triggers the First Intifada.
1991 – The leaders of Russia, Ukraine and Belarus agree on the dissolution of the USSR and the creation of the Commonwealth of Independent States (CIS) with Minsk as its capital.
Births
65 BC – Horace, Roman poet
1542 – Maria I, Queen of Scotland
1708 – Francis I, emperor of the Holy Roman Empire
1815 – Adolf von Menzel, German painter and illustrator
1832 – Biernstierne Biernson, Norwegian writer
1842 – Alphonse Borelli, French astronomer
1861 – Aristide Mayol, French sculptor and painter
1861 – Georges Melies, French director
1864 – Camille Claudel, French illustrator and sculptor
1865 – Jan Sibelius, Finnish composer
1886 – Diego Rivera, Mexican painter
1890 – Bochuslav Martinou, Czech composer
1911 – Nikos Gatsos, Greek poet and lyricist
1918 – George Sourelis, Greek writer
1929 – Gerard de Villiers, French writer
1930 – Maximilian Cell, Austrian actor and director
1936 – David Quarantine, American actor
1938 – John Koufour, Ghanaian politician
1940 – Thymios Karakatsanis, Greek actor and director
1943 – Jim Morrison, American singer (The Doors)
[1945-JohnBanvilleIrishwriterandjournalist
1950 – Ulf Eckmann, Swedish ecclesiastical leader
1953 – Kim Basinger, American actress
1959 – Jim Jong Kim, Korean physician
1962 – Marty Friedman, American guitarist (Megadeth)
1962 – Nikos Karageorgiou, Greek football player
1966 – Cindy O'Connor, Irish singer
1968 – Michael Cole, American sports commentator
1976 – Dominique Monahan, British actor
1978 – Ian Somerhalder, American actor
1982 – Nicki Minaj, singer from Trinidad
1985 – Dwight Howard, American basketball player
Deaths
899 – Arnulf of Carinthia, emperor of the Holy Roman Empire
1186 – Bertolt IV, Duke of Cheeringen
1383 – Vegeslas I, Duke of Luxembourg
1521 – Christina of Saxony, Queen of Sweden, Norway and Denmark
1793 – Madame Dubary, French countess
1831 – James Hoban, Irish architect
1864 – George Bull, English mathematician and philosopher
1894 – Pafnuti Chebyshev, Russian mathematician
1903 – Herbert Spencer, English philosopher
1907 – Oscar II, King of Sweden
1955 – Hermann Weil, German mathematician, theoretical physicist and philosopher
1971 – Eleni Ourani, Greek poet
1975 – Gary Tein, New Zealand bassist (Uriah Heep)
1978 – Golda Meir, Israeli politician
1980 – John Lennon, English musician and singer (The Beatles)
1984 – Nicholas Dingley, Hanoi Rocks drummer
1989 – Golfo Bini, Greek actress
1994 – Semni Karouzou, Greek archaeologist
2000 – Jonathan Jonathan, Prime Minister of Tuvalu
2004 – Ioannis Boutos, Greek politician
2004 – Deibag Darrell, American guitarist (Pantera, Damageplan)
2016 – John Glenn, American astronaut and politician