It is an entirely Italian fashion to rehabilitate the reputation of a great artist with unforgivably shameful delays, and this Lino Banfi he learned this the hard way. «A left-wing critic confided in me that he secretly went to see my films and cried with laughter. I told him: why don't you write it? And he: you're crazy, then they'll fire me"Banfi said in a long interview with Courier making clear what we have long suspected. For decades Lino Banfi was the one who peeked through the keyhole at Edwige Fenech undressing and the one who groped Nadia Cassini's butt, but it was obvious that within itself it contained a series of new nuances, capable of going beyond the stereotype of the dirty southerner and capable of revealing a multifaceted soul, versatile both in laughter and in tragedy. It took years for everyone to understand that Pasquale Zagaria – this is his real name – he was an actor with a capital "a", and it is a relief that this revaluation took place in years in which Lino Banfi is still alive and full of energy, ready to film a film about his life to show the public all the suffering he survived and all the strokes of luck that happened to him.
From the years when he wanted to become a priest – «They kicked me out for indiscipline. We organized ferocious pranks, spied on the nuns… They made me kneel on chickpeas, in vain. The bishop was called, Monsignor Di Donna, a holy man who had been a missionary in Madagascar, now they are making him blessed. I feared a terrible anathema. Instead he smiled at me: "Son, your vocation is not the priesthood, it is entertaining people"» – at the time when, once he arrived in the North, He had his tonsils removed on the advice of a homeless man so he could have a bed and two hot meals in hospital for at least a week – «I remembered what my father said: when you're in trouble, tell the truth. I told the doctor the truth: "I had the operation due to hunger." He understood that, forgave me, and entrusted me to a nun: "This boy needs another week of hospitalization, and two large meals a day" »-. Despite the difficulties, the misfortunes and the apprenticeship – the real one, which leads you to get up early in the morning and hit the pillow late with no more energy but certain that you have given your best and learned something new -, Lino Banfi has never lost either his smile or the will to live .
At the end of the games, despite the resistance of critics who before A doctor in the family he considered him a little actor, he was right. It still happens today an excellent relationship with Pope Francisnot to mention the greats of entertainment and politics who he had the pleasure of meeting along his way: from Toto – it was he who advised him to change his name to make it more recognizable to the public – to Franco and Ciccio, passing through Federico FelliniPaolo Villaggio, Alberto Sordi, Aldo Fabrizi and personalities such as Aldo MoroBettino Craxi and Silvio Berlusconi. Today Lino Banfi is 87 years old and has nothing left to prove: the public, unlike the critics, has followed and loved him since his very first works in theater and cinema, recognizing in his narrow eyes a humanity and fragility that are very difficult to forget. The fact that he talks about his boundless love for his wife Luciawho passed away on February 22, 2023, and say that «Lucia is preparing the afterlife for me as a peaceful and welcoming place» it is proof that we have finally managed to understand his strength and tenderness, tormenting ourselves at the thought of having arrived so late.
Source: Vanity Fair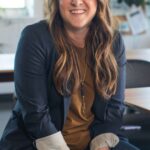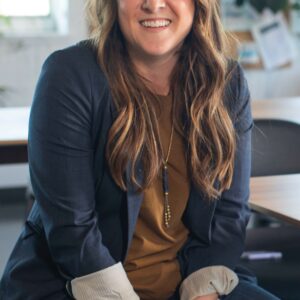 I'm Susan Karen, a professional writer and editor at World Stock Market. I specialize in Entertainment news, writing stories that keep readers informed on all the latest developments in the industry. With over five years of experience in creating engaging content and copywriting for various media outlets, I have grown to become an invaluable asset to any team.