Lithuania will be ready if Russia disconnects it from the regional electricity grid in retaliation for blocking the shipment of certain Russian goods to the Russian enclave of Kaliningrad, but Vilnius does not expect a military confrontation today, Lithuania said.
In an interview with Reuters, Gitana Nauseda after the Kremlin warned Vilnius that Moscow would retaliate against a ban on the transit of EU-sanctioned goods to Kaliningrad in such a way that its citizens would feel impact.
"We are ready and prepared for hostile actions from Russia (in response), such as disconnection from the BRELL system (electricity grid) or other actions," Nauseda said in an interview today.
Thirty years after seceding from the then Soviet Union and 17 years after joining the EU, the Baltic states of Lithuania, Latvia and Estonia are still dependent on Russia for a stable supply of electricity.
However, Lithuania installed equipment on the power grid with Poland last year to quickly connect to the continental European grid as a safety valve in the event that Russia cuts off electricity, possibly causing power outages.
An EU-funded € 1.6 billion project aims to disconnect the Baltic states from their common electricity grid with Russia and Belarus in 2025 for the benefit of mainland Europe's decentralized electricity system.
Nikolai Patrushev, Secretary of the Security Council of Russia, threatened Vilnius yesterday with retaliation that "will have a serious negative impact on the people of Lithuania."
"I do not think Russia will challenge us militarily because we are a member of NATO," Nauseda told Reuters.
He stressed that he would raise the issue at the NATO summit next week, when the Alliance will consider whether to step up military development in member states closer to Russia, such as the Baltic states.
"It would not be wrong to use this example (the controversy) to show what Russia really is and what methods and threats it uses to solve its problems," the Lithuanian president said. "This may reassure those who say we should help Russia save the pretext – while threatening us in an arrogant way."
Nauseda added that Lithuania is feeling the solidarity of other EU countries in the controversy and will expand the list of goods barred from reaching Kaliningrad as EU sanctions phases approach.
"We feel the support of the European Union, because this is a decision taken by the European Union," he said.
"We are waiting for the next steps of the sanctions to be implemented and it would be very good if the European Commission could explain their contents to the Russian authorities. This could de-escalate some of the current tensions, which are not in the interest of either the European Union or of Russia ", he added.
Source: AMPE
Source: Capital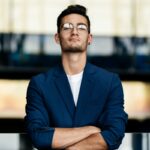 Donald-43Westbrook, a distinguished contributor at worldstockmarket, is celebrated for his exceptional prowess in article writing. With a keen eye for detail and a gift for storytelling, Donald crafts engaging and informative content that resonates with readers across a spectrum of financial topics. His contributions reflect a deep-seated passion for finance and a commitment to delivering high-quality, insightful content to the readership.