- Article Top Advertisement -
"We think that some people are immortal, "immorrable". And, in fact, they are (…) they are people who do not leave our imagination, our reference".
That's how Glória Maria, who died this Thursday (2), referred to personalities like Freddie Mercury and Michael Jackson, without imagining that the same could be applied to her one day.
- Article Inline Advertisement 1-
The statement was given to singer Mano Brown, in a long interview of more than two hours on the podcast "Mano a Mano". At the time, December 2021, Glória Maria had completed a two-year process of recovering from a brain tumor that took her off TV.
"Today I am a phoenix, that's the truth". Since then, Glória has lived for a little over a year with her indisputable energy, making everyone question the secret of her health, which supplied her with enough "gas" to live life "as it has to be lived".
From the suburbs of Rio to the four corners of the world: the journalist has traveled to more than 160 countries, always facing fears. "I never had an attitude of victimism, I had to face it", she said.
This is how he advanced on his journey, always looking for the next step: "I want to know how far I can challenge myself and get to know myself. Because fear, dammit, fear changes everything. Fear makes you know the other side of your soul."
My grandmother used to say: our history has always been one of chains, so you can never allow them to chain you. You have to live to be free, always, at any price, at any cost
Childhood and youth
Born in the suburbs of Rio, Maria – as she always wanted to be called, but the name never stuck – learned the history of slavery far from books.
It was her family who taught her, from their own experience. These teachings stayed with her throughout her life and shaped her. "My grandmother used to say: our history has always been one of chains, so you can never allow yourself to be chained. You have to live to be free, always, at any price, at any cost."
And that's how, courageously, she built her truths and, oblivious to derogatory comments, walked her pioneering path. She braved it all by herself, always doing what she felt like doing.
career in journalism
Glória told Mano Brown that if she hadn't been a journalist, she would have been a singer. But the paths of life made journalism an indisputable option.
For her, it was an art: "The art of thinking, of speaking, of self-analysis, the art of looking at the other".
He started on the radio station of TV Globo in Rio de Janeiro, without receiving any salary. Over there, he would stay from 7am to 8pm and still work on another job.
Afterwards, she became a reporter – the first black woman to appear live and in color on Jornal Nacional – without knowing that she was making history. She got to know Brazil "like no one else" and ventured around the world.
From wars in South America, through the Himalayas to the interior of Serbia, where one of the most remarkable episodes of his journey took place.
"I met a woman almost 100 years old who had never seen a black man. She would run her hand over my face and hair and say: "Don't go away, you don't know the happiness it gave me to be able to die knowing you exist", said Glória.
But not everything was flowers.
During the years of the military dictatorship, when he arrived at the newsroom and found out what could or could not be said that day, he had, once again, to face adversities that were aggravated by the color of his skin.
"That little black girl can't get close to me" – was what João Batista Figueiredo, the last president of the dictatorship, said when he saw her. "It amazes me that people think about the return of the dictatorship. It's like we went back to hell. My God in heaven, dictatorship never again ", vented Glória to Mano Brown.
example and reference
Michael Jackson, Freddie Mercury, Madonna, Leonardo Dicaprio, Nicole Kidman.
The list of celebrities that Glória interviewed is immense. But who most marked her was Michael Jackson. Using irreverence and humility in her favor, as she explained, she managed to break the ice and talk to the King of Pop for more than 15 minutes.
"Sitting there on the floor with him, I discovered that he didn't turn white because he wanted to, as people assume. He had vitiligo over 80% of his body, and had suffered a very severe burn on a recording. It was inevitable to turn white."
That's also how he caught the attention of Madonna and Freddie Mercury and inspired several generations of journalists with his unique way of exercising the profession.
Over the years, she has criticized the overreaching of "the wrong things" like feeding the ego and has spoken of a culture of superficiality.
"We have a generation that is very unaffected in many ways (…) there is a lack of will to do something real. It is the culture of the superfluous, the culture of nonsense. That way, your soul doesn't grow, you'll stay in the shallows all the time", analyzed Glória in the podcast.
A dose of "survival"
In November 2019, Glória fell and found out that she had a tumor that would kill her in 15 days if not operated on: "I thought: come on, it's my life, my story and I don't like drama, life is non-transferable" .
From there until the day of her death, she experienced a whirlwind of emotions with the death of her mother and her departure from the small screen, at a time that, according to her, was the most challenging of her life.
He even presented Globo Repórter, in May 2021, when everyone doubted this possibility.
To Mano Brown, he said that he didn't like to complain and that he had to live to experience "another piece" of his existence. And that's what he did, after a life of "storm, hurricane and turmoil".
Source: CNN Brasil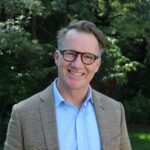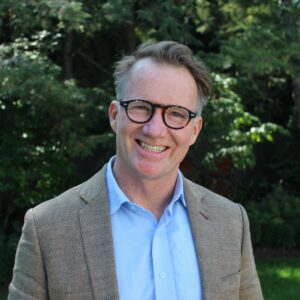 I'm James Harper, a highly experienced and accomplished news writer for World Stock Market. I have been writing in the Politics section of the website for over five years, providing readers with up-to-date and insightful information about current events in politics. My work is widely read and respected by many industry professionals as well as laymen.
- Article Bottom Advertisement -