Austria officially entered a lockdown a few hours ago and Vienna looks like a dead city again. The new restrictions anger citizens while shops, restaurants, Christmas markets, concerts and hairdressers are closed and only schools remain open.
Austria is the first EU country to launch a new vaccine against covid-19 vaccine due to the increase in cases lockdown.
As in previous lockdowns, 8.9 million Austrians are barred from leaving their homes, except for shopping, exercising or going to the doctor. They can also go to work and leave the children at school, although the authorities recommend that parents keep them at home.
The unthinkable scenario that came true and brought chaos
The lockdown scenario was unthinkable a few weeks ago. Conservative former Chancellor Sebastian Kurtz had declared the "end" of the pandemic, at least for those vaccinated.
Alexander Salenberg's successor, who took office in October, "did not want to deny the message and for a long time maintained the illusion that everything was going well," said political analyst Thomas Hofer.
In the face of the rapid rise in covid-19 cases, which have reached record levels since the beginning of the pandemic, Salenberg initially targeted the unvaccinated, excluding them from public places and imposing exit restrictions.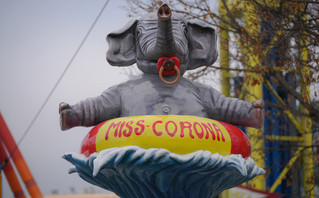 The vaccination rate is "shamefully low", according to the Athens News Agency, citing AFP, just 66%, the Austrian chancellor had repeatedly denounced, before finally adopting "extreme" measures, which he had initially ruled out.
In addition to the lockdown, which will last until December 13, adult vaccination against covid-19 will be mandatory from February 1, a measure adopted by very few countries worldwide.
"It's a real mess," Hofer said, denouncing "the lack of a clear government strategy."
"I hoped we would not get to that, especially now that we have the vaccine. "It's dramatic," said Andreas Snyder, a 31-year-old economist.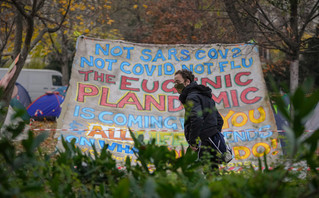 Mass mobilizations
Reactions did not last long: on Saturday, as some Austrians drank one last wine and went shopping, about 40,000 people took to the streets to denounce the "dictatorship", following a call from the far-right FPO party.
In addition to "anxious citizens", others are "radicalizing", Austrian Interior Minister Carl Nehammer warned yesterday, Sunday. Also yesterday in Leeds, in the north Austria, thousands of people took part in another demonstration against the measures.
In other European countries, where there has been a sharp rise in cases, restrictive measures and public outrage have returned.
For the third consecutive night, riots broke out in the Netherlands yesterday, Sunday. Protesters hurled fireworks and damaged the cities of Enschede, Leuvarden, Tilburg and Groningen.
However, yesterday's demonstrations were less intense than the violent incidents that broke out on Friday in Rotterdam and on Saturday in The Hague. A total of 145 people have been arrested in the past three days, according to police and local media.
The Dutch government has angered citizens by re-imposing a partial lockdown and adopting a series of health rules that mainly affect catering, which should close at 20:00. It also intends to ban unvaccinated people from entering certain areas in order to reduce the wave of infections.
Riots broke out in Brussels yesterday, Sunday, on the sidelines of a demonstration of about 35,000 people, according to police, who oppose the new measures.
The Belgian authorities have announced that the use of a mask will now be mandatory everywhere, while they have also restored teleworking where possible, in order to stop the spread of the new wave of covid-19.
And in the French department of Guadeloupe in the Caribbean, reactions to the mandatory vaccination of health workers have developed into a widespread social crisis. After a night of riots, looting and arson, on Saturday night to Sunday, police reinforcements were sent to Guadeloupe from mainland France.