There were six Italian films in the competition, and two important awards both arrived for I am Captain by Matteo Garrone. A powerful film, already in theaters, which should also be screened in Parliament. He won the Silver Lion, the one dedicated to best director, and the Mastroianni award for best debut actor, an award that went to one of the protagonists of the film, the Senegalese Seydou Sarr, making his debut in Venice and at the cinema.
I am Captain tells the epic journey of two Senegalese boys, they started from dignified poverty with the desire to realize their dreams in Europe. They cross the desert, the horror, Libya, they grow up. «This film tells the journey of Seydou and Moustapha through Africa, and does so through their gaze. For this reason, to enter that culture I clung to their stories and made the film together with them, trying to put my vision at the service of this story. AND trying to give a voice to those who usually don't have one. I wanted to give the floor to those who really lived that story and I give the floor to those who have the right to it, Mamadou", explained the director with the award in hand.
Mamadou was, in fact, one of his most valuable consultants. He left Ivory Coast years ago and knows well what it means to undertake that journey. And today that he lives in Caserta, he also knows well how immigration is an issue in our country that is not adequately addressed and exploited on a daily basis: «I managed to get to Italy», he says from the stage at Venice 2023, «but I would like to dedicate this award to all the people who were unable to arrive. And therefore I would like the right to have a visa to travel to be guaranteed. I believe that this is the most suitable tool to stop human trafficking."
It's nice that this film won, Garrone himself also said it: «This award will be of great help for the film, it will give it the chance to have a wider audience». I am Captain puts the dreams at the center, also winking at the atmosphere of Pinocchio, of two boys and at the same time puts before us the violence and horror of what it means to be a migrant today. There is no pity in Garrone's journey, it is a matter of justice: «Why are their European peers allowed to go to Senegal by plane and they, on the contrary, have to face a horror journey constantly risking dying?», he made it known the director during the press conference.
There is not even rhetoric in Garrone's work and this is why it should be seen, because when a film is successful it can do a lot. How to make people understand that we should all have the right to leave for a better future.
Source: Vanity Fair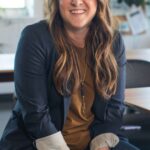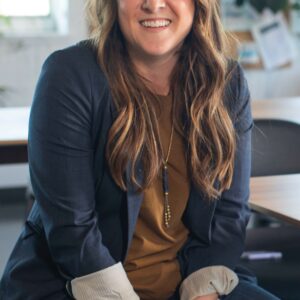 I'm Susan Karen, a professional writer and editor at World Stock Market. I specialize in Entertainment news, writing stories that keep readers informed on all the latest developments in the industry. With over five years of experience in creating engaging content and copywriting for various media outlets, I have grown to become an invaluable asset to any team.