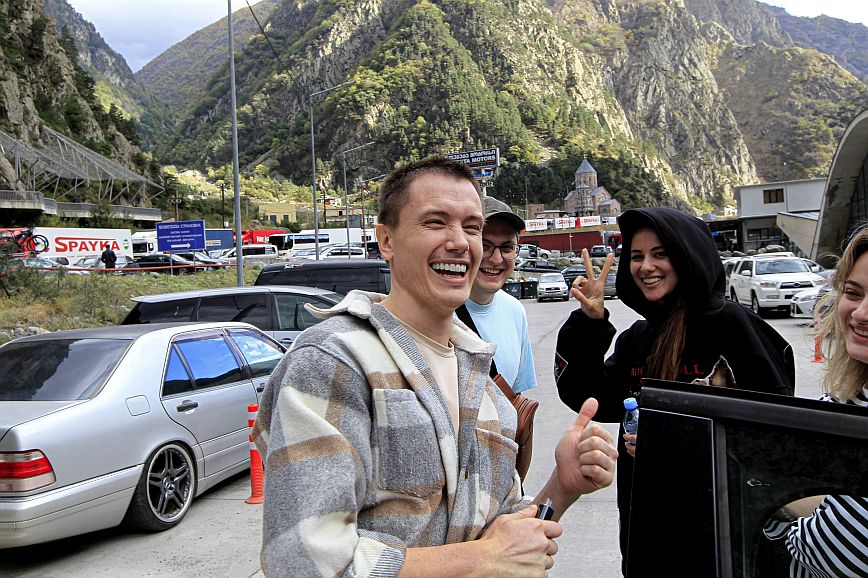 Russian authorities today acknowledged a "large" traffic of vehicles bound for Georgia, with around 2,300 vehicles counted at a single border crossing, three days after Russian President Vladimir Putin announced the partial mobilization of hundreds of thousands of Russians to fight in Ukraine.
"There is a large concentration of private vehicles, about 2,300 in total, that have arrived in the Republic of North Ossetia and are queuing to pass the Verkhni Lars checkpoint," the interior ministry of the Russian republic bordering Georgia said.
Because of this influx, "customs clearance is becoming difficult," added the ministry, which urged Russians not to seek to leave the country.
The ministry did not say by what percentage the number of vehicles at the border is higher than usual, but announced the deployment of additional police officers to "ensure road safety".
The conscription announcement sent many Russians scrambling for plane tickets to leave the country, with many fearing being called up to fight at the front.
While Russians fear a possible border closure soon, there is also heavy traffic at land crossing points.
In addition to Georgia, the borders with Kazakhstan and Mongolia have also seen an influx since the conscription announcement, with some reports of sometimes hours-long waits to cross the border.
On Thursday, Kremlin spokesman Dmitry Peskov said reports of an "exit" of Russians were "grossly exaggerated."
Source: News Beast