- Article Top Advertisement -
I say that the fashion and the hospitality They have values ​​that go hand in hand. Refinement, comfort, different visions of the world and joie de vivre are some of the figures that move these industries.
And when the two intertwine? The results are hotels integers or even sophisticated suites with the best of both worlds, in which designers deposit the values ​​that drive their brands in stays full of exclusivity.
- Article Inline Advertisement 1-
It's as if we were physically entering the world imagined by a stylist or fashion group.
And, even though the practice has been on the market for some time – the Ferragamo family has had hotels under its umbrella since the 1990s – new ventures around the world reaffirm that the partnership is yielding good results.
Christian Louboutin known worldwide for his red-soled shoes, opens soon a hotel in quiet Melides in Alentejo, Portugal, and already promises to put the small town on the map of desired destinations in the near future.
the british designer Paul Smith Just Launched a Room at Historic Brown's Hotel in London, where he emphasizes his sense of humor and makes items of his brand available.
Below, I curate hotels and hotel rooms around the world that have fused with big names in fashion to create thought-provoking designs. So, I hope to inspire you for your next trip. Good stay!
Red: Christian Louboutin's hotel in Melides, Portugal
Christian Louboutin nurtures a passion for Portugal, in which he maintains houses in the capital Lisbon and on the coast. and it is in Melides, one of the charming corners of Alentejo that the French designer inaugurates a hotel with his signature this year.
His red-soled shoes are already icons in the world of fashion, so it's not surprising that the hotel is named Red. With casual and intimate touches, only has 13 rooms and is decorated with Spanish and traditional Alentejo designs.
One of the only hotels in the area, the mansion has Italian sculptures and designer items, such as slippers and red embroidery. As the region demands, nights are quiet and Portuguese wines are allies in the art of good food.
Speaking of which, the Portuguese chef is in charge of the kitchen. David Abreu which plans to focus on recipes from Alentejo and typical of the country.
With the opening of the hotel scheduled for April, the bet is that Melides has everything to become a desired destination this year, as the small village presents itself as a place with a peaceful atmosphere and an invitation to disconnect.
Ferragamo family hotels


Source: CNN Brasil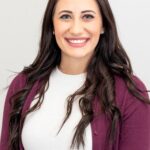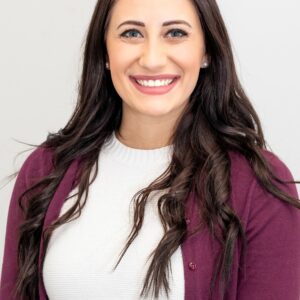 Johanna Foster is an expert opinion writer with over 7 years of experience. She has a reputation for delivering insightful and thought-provoking articles on a variety of subjects. Her work can be found on some of the top online news websites, and she is currently lending her voice to the world stock market.
- Article Bottom Advertisement -