"Security is a condition of prosperity and right now we have lost it," said former US Secretary of State Mike Pompeo, during the 26th Economist roundtable discussion held in Lagos, entitled "Antitheses, transformations, achievements in a changing world" ("Contradictions, transformations, achievements in a changing world").
As he pointed out, we are in a global environment of extremely high challenges for both the geopolitical scene and the economy.
Mr. Pompeo described the NATO meeting as excellent and the fact that Turkish President Erdogan allowed Sweden and Norway's membership application to be positive, even saying that he appreciates the fact "that he allowed it, being a facilitator, to a degree."
But he added that this is not a new fact for Greek-Turkish relations, which have a long past.
"States historically have conflicts. It is important to resolve them through dialogue, without the use of force," he pointed out and emphasized the need to strengthen dialogue at all levels between the two sides.
Referring to Greece-US relations, he noted that the State Department has an excellent team in Athens, which promotes cooperation in defense, energy and other areas.
He also underlined the importance of the Strategic Partnership Agreement between Greece and America, which was attempted to be built in a way that makes sense "not only militarily, but also for the energy projects that are being developed in the region, the ability to produce energy and transport it all over Europe".
The former US Secretary of State pointed out that the war in Ukraine did not develop in the mind of the Russian president on February 24, but existed for decades and the West made it possible through its energy policies
"We all definitely want to start working at the level of diplomacy, but Putin only understands in terms of risk and in terms of power," he said characteristically, while pointing out that the West has not exhausted the scope to prevent Russian aggression, among other things, with its choices in energy sector.
"The American economy is a mess," he said, referring to the US interior and saying that many American citizens cannot pay their rent and gas.
He pointed out the need for the energy transition to take place "in a way that the citizens themselves will be able to support it and will not cause a huge political crisis in all the states of the world".
Criticizing Democrats, Mr. Pompeo noted that Russia has seized parts of Europe in Ukraine, both times (Crimea in 2014 and now), with Democrats in the US government.
"For four years it had not taken a piece of Europe. We may have been lucky," he said and added: "But I am speaking to you with facts."
Finally, Mr. Pompeo said he is considering reactivating himself politically in the next US election and even running for the US presidency, "regardless of who is the nominee" from the Republican party. As he said he will make his decision by the beginning of next year.
SOURCE: APE-ME
Source: Capital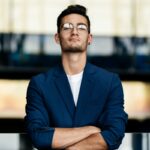 Donald-43Westbrook, a distinguished contributor at worldstockmarket, is celebrated for his exceptional prowess in article writing. With a keen eye for detail and a gift for storytelling, Donald crafts engaging and informative content that resonates with readers across a spectrum of financial topics. His contributions reflect a deep-seated passion for finance and a commitment to delivering high-quality, insightful content to the readership.