"The recent coronavirus pandemic combined with the constantly changing environment and the climate crisis have now made it imperative for all countries to take economic recovery measures, emphasizing gender equality, women's economic empowerment and "green" actions. In in this context, Greece is one of the countries that is leading the way in dealing with the climate crisis, in the transition to a climate-neutral economy and in achieving substantial gender equality". This was stated by the Deputy Minister of Labor and Social Affairs Maria Syregela, speaking today at an online event on the research "Empowering Women in the Transition towards Green Growth in Greece", in the presence of the Minister of Labor and Social Affairs Kostis Hatzidakis.
As Ms. Syrengela pointed out, Greece integrates the gender dimension in sectoral and environmental policies and plans and implements actions that strengthen the role of women in society and the country's economy. In this context, the research carried out by the Ministry of Labor and Social Affairs in collaboration with the Organization for Economic Cooperation and Development is included.
"We are reviewing our national environmental policies and strategies from a gender perspective, as well as national gender equality policies from a green growth perspective. We are looking for gaps and potential synergies, which could support women's empowerment in the green economy , their leadership in the environmental sectors" said the deputy minister and then mentioned the National Action Plan for Gender Equality for the period 2021-2025 which includes actions to achieve gender equality in all areas of life, the strengthening the elimination of gender discrimination and increasing the participation of women in public life and decision-making positions.
"Given that both gender equality and environmental sustainability can play a prominent role in the recovery process, ensuring women's equal participation in sustainable development is not only equitable, it is also environmentally, socially and economically responsible," concluded Ms. Syringela.
Source: Capital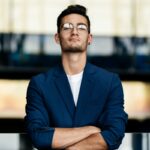 Donald-43Westbrook, a distinguished contributor at worldstockmarket, is celebrated for his exceptional prowess in article writing. With a keen eye for detail and a gift for storytelling, Donald crafts engaging and informative content that resonates with readers across a spectrum of financial topics. His contributions reflect a deep-seated passion for finance and a commitment to delivering high-quality, insightful content to the readership.