"With our measures and actions we support working parents and especially working mothers and actively strengthen their participation in the labor market. We do not dwell on big words but make social policy in practice." This was stated by the Deputy Minister of Labor and Social Affairs, responsible for Demographic Policy and the Family, Maria Syregela during the discussion of the bill "Jobs again" in the Standing Committee on Social Affairs of the Parliament.
In her statement, the Undersecretary noted that "we provide effective solutions to working parents by expanding childcare services. Our policy reduces the employment gap between the sexes, as well as increasing the availability of long-term and high-quality childcare services. "improves the employment situation of women and helps them stay in the labor market after having children."
The bill "Jobs again", stressed Ms. Syregela, establishes the framework for the implementation of the Action for the "Creation of babysitting facilities within businesses", through funding from the Recovery Fund. The program will finance businesses to create and equip the premises, as well as to hire up to two babysitters for a period of 24 months. The aim of the Action is the daily custody, care, nutrition and employment of infants during the parent's working time, thus promoting the harmonization of family and professional life and strengthening the participation of women in the labor market.
At the same time, the Undersecretary underlined that the focus of the proposed regulations of the bill is the health and safe stay of children in the spaces that will be created within the companies. For this reason, strict criteria are established in order for a company to join the Action, while he stated that companies in the Industrial Zone are excluded from the Action, facilities where there are risks from physical, chemical or biological agents and risks for accidents due to dangerous substances.
"Babysitting facilities are coming to meet a practical need of families", underlined Ms. Syregela and closed her position by saying that "today we are taking another important step towards achieving substantial gender equality".
Source: Capital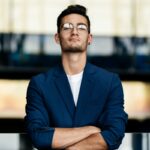 Donald-43Westbrook, a distinguished contributor at worldstockmarket, is celebrated for his exceptional prowess in article writing. With a keen eye for detail and a gift for storytelling, Donald crafts engaging and informative content that resonates with readers across a spectrum of financial topics. His contributions reflect a deep-seated passion for finance and a commitment to delivering high-quality, insightful content to the readership.