Its streets Madrid filled on Sunday with… sheep and the sound of their bells as shepherds led their flocks through the center of the Spanish capital, following ancient sheep and goats for the winter.
Residents of the Spanish capital took to the sidewalks and streets to watch the spectacle, which was canceled last year due to the COVID-19 pandemic.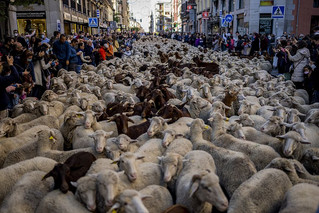 The annual festival, which began in 1994, allows shepherds to exercise their right to use traditional routes to transport their animals from northern Spain to southern pastures for the winter.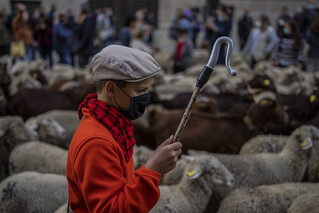 The route would take them through quiet rural landscapes some centuries ago, but today they have to cross the bustling city.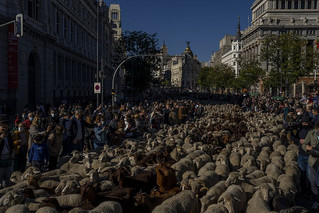 "She is wonderful. "I come every year and this is the first time I have had children, so they are fantastic," said 39-year-old Graciela Gonzalez.
The shepherds, dressed in traditional costumes, accompanied their flocks to the sounds of folk music and danced. The children seemed to enjoy the opportunity to see the animals up close.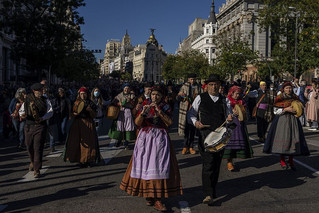 "We can sometimes touch them," said eight-year-old Carmen Iglesias, who watched the show with her father and six-year-old brother Noah.