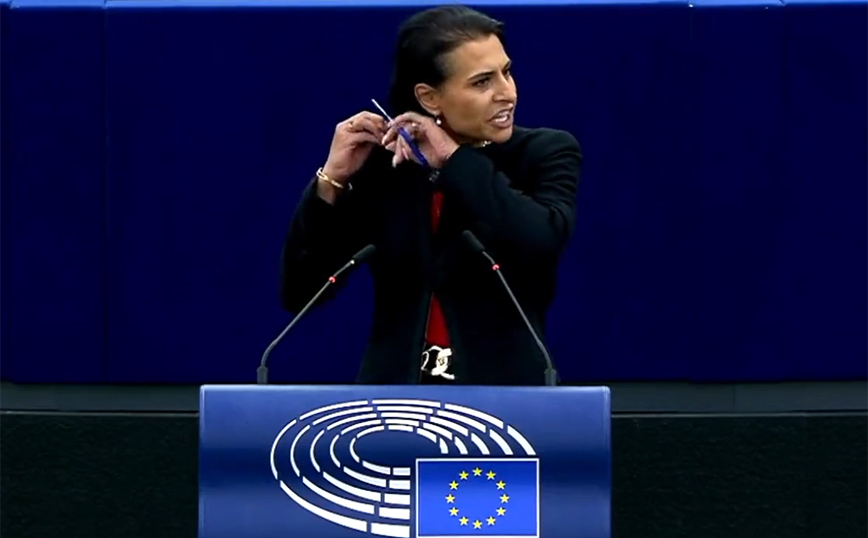 A Swedish MEP cut her hair during her speech to the European Parliament in sign of support towards the anti-government ones demonstrations in Iran which was triggered by death of 22-year-old Mahsa Amini during her detention by the moral police.
"Until Iran is freed, our wrath will be greater than the tyrants. Until women in Iran are free we will be with youhe said earlier today at the European Parliament in Strasbourg, France MEP Abir Al-Sahani, of Iraqi origin.
She then took a pair of scissors and shouted: "Jin, Jiyan, Azadi" ("Woman, Life, Freedom" in the Kurdish language) and cut off her ponytail.
At the same time, as reported by APE-MPE, numerous French actresses and singers cut a tuft of their hair in solidarity with Iran's women's struggle, as seen in a video released today via Instagram.
With the song in the background "Bella Ciao" in Persian, these actresses and singers, who also include Belgium's Angel and French-speaking Britons Charlotte Rambling and Jane Birkin, cut off a lock of hair in front of the camera, repeating a move that has become a symbol of the rebellion underway in Iran.
Theocratic authorities in Iran are facing the biggest nationwide unrest in several years following Amini's death, with protests now spreading abroad to capitals such as London, Paris, Rome and Madrid in a show of support for the protests in Iran.
Source: News Beast