- Article Top Advertisement -
Lawyer João Pinheiro, 31, a resident of the city of São Paulo, used social media this Tuesday (16) to share an unusual case: he confused symptoms of monkeypox with a cold sore.
Using his Twitter account, João reported what happened and said he doesn't know how he got the disease. The post was liked by over 73,000 users and had 12.5 retweets. THE CNN he said the wound came on August 5 while he was on a trip to Malta, Europe.
- Article Inline Advertisement 1-
"I started feeling tired/fatigue — which I thought was due to the 45°C that 'was' doing where I was," he wrote.
"Then there was a cold sore. Only this cold sore didn't get better, it just got bigger and I started to feel the glands in my neck swell," he continued on Twitter.
He was hospitalized on Monday (15) and said that, since then, "the quality of life has improved 1000%".
The treatment involved analgesic and anti-inflammatory.
The monkeypox virus causes the disease with symptoms similar to common smallpox, but less severe. In most cases, it is self-limiting, with signs and symptoms lasting two to four weeks.
The incubation period, the phase in which the person does not have symptoms, lasts on average from 6 to 13 days, but can reach 21 days.
In the typical clinical picture of the disease, the skin lesions form blisters in different parts of the body. However, symptoms caused by monkeypox in the current outbreak have varied greatly from person to person.
In the case of João, he says that, soon after noticing the wound in his mouth, other symptoms appeared.
"Afterwards I had a moderate fever, joint pain and the 'canker sore' in the mouth only increased. I took the test and, coincidentally, as soon as the result came out, new lesions began to appear," she wrote.
"These wounds don't hurt, they itch like a mosquito bite. I had some on my face but they've even come off and left no marks. But the mouth wound was worth all the others I could have had. Doctors say that because it is in a mucosa, things are more difficult", said the boy.
In a sequel, João wrote: "I don't know how I got it, since the only person I had an intimate relationship with on the trip I took had nothing".
Anyway, after 1 week my mouth was completely swollen, I could barely eat and the pain I can describe is: several shards of glass on my lip and pliers squeezing them. It is a local pain but neuropathic, terrible, 10 out of 10 pic.twitter.com/1RvFXVbJgb

— João Pinheiro 🐊💉 (@joaotweep) August 16, 2022
THE CNN , João said that he is now "comfortable, as I am being extremely well supported here at the hospital. The wound is evolving and the pain is getting more tolerable," he said.
The recommendation of the Ministry of Health is that the test be done on all patients with suspected disease and that isolation should begin even before the test results.
In an interview with CNN , infectious disease specialist Mirian Dal Ben, from Hospital Sírio-Libanês, in São Paulo, said that "the clinical presentation of monkeypox in the current outbreak is quite varied". "There are patients with a single lesion, with multiple lesions, restricted to the genital region or with lesions on the whole body."
"There are injuries that are manifesting asynchronously as well. In the previous trait, they were all in the same phase of evolution: when one entered the 'shell-forming' phase, they all entered too," she explained.
So far, according to the Ministry of Health, Brazil has 3,184 confirmed cases of the disease in the states of São Paulo (2,158), Rio de Janeiro (368), Minas Gerais (144), Federal District (116), Paraná ( 82), Goiás (120), Bahia (26), Ceará (14), Rio Grande do Norte (10), Espírito Santo (8), Pernambuco (17), Tocantins (1), Maranhão (2), Acre (1) ), Amazonas (9), Pará (2), Paraíba (1), Piauí (1), Rio Grande do Sul (47), Mato Grosso (4), Mato Grosso do Sul (10), and Santa Catarina (43) .
*With information from Lucas Rocha, from CNN


Source: CNN Brasil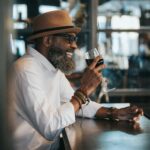 - Article Bottom Advertisement -