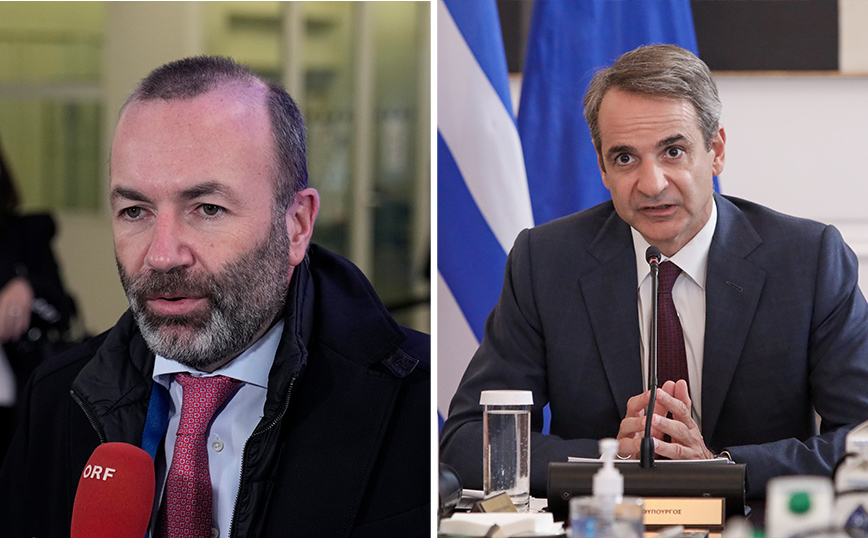 In his statements to journalists, at the headquarters of the Union of Foreign Correspondents in Rome, the president of the European People's Party Manfed Weberreferred to the need to respect immigration solidarity, but also to respect European borders.
In more detail, the president of the EPP, responding to a question from APE-MPE, emphasized:
"On the one hand there is, of course, solidarity, but on the other hand we must be clear with those who do not respect the laws and our rules and to fight irregular immigration. They are two sides of the same coin. In all cases, in the past months, Europe has shown determination in defending its borders. In Belarus, Lukashenko tried to blackmail us. Kyriakos Mitsotakis showed determination with Erdogan, on the Greek-Turkish border, blocking illegal immigrants and attempted extortion. Spain's Socialist Prime Minister Pedro Sanchez did so in the case of Melilla and Morocco. We do not allow those outside our borders to blackmail us."
At the same time, Manfred Weber emphasized that he is not worried about the positions of the League and the extreme right "Brothers of Italy» on immigration and other issues, because the basis of the program of the Italian conservative faction consists of positions of the European People's Party.
"I want to be clear: I am not worried about the future and stability of Italian democratic institutions", he emphasized and added that Silvio Berlusconi's party, Forza Italia, "is the one with the most experience within the Italian center-right.
For his part, the coordinator of Forza Italia and former president of the European Parliament, Antonio Tajani, stated that his party sided with Ukraine from the very beginning. "We are with Europe, with NATO, and with the United States"said the former president of the European Parliament.
Finally, Tajani emphasized that his party believes that the ceiling on the price of natural gas should be approved as soon as possible, and that "if the goal is to immediately avoid the bankruptcy of thousands of businesses and there is no other solution, then let's take measures that may lead to an increase in the public deficit in our country».
Source: News Beast
I am Derek Black, an author of World Stock Market. I have a degree in creative writing and journalism from the University of Central Florida. I have a passion for writing and informing the public. I strive to be accurate and fair in my reporting, and to provide a voice for those who may not otherwise be heard.