The difference between ND and SYRIZA is recorded at 10 points, according to the poll of the company MARC, on behalf of the central news bulletin of ANT1.
Specifically, in the intention to vote, the government has 32.5%, SYRIZA 22.5%, followed by PASOK with 12.8%, the KKE with 5.4%, the Hellenic Solution with 4.6% and MERA25 with 2 , 9%.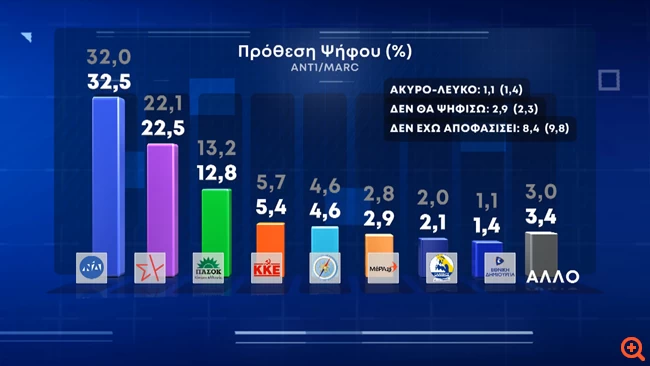 For when the citizens want elections, 46.5% want the autumn, while 48.1% at the end of the four years. At the same time, 67.3% believe that the elections will take place in the fall, compared to 26.2% who believe that they will take place at the end of the four years.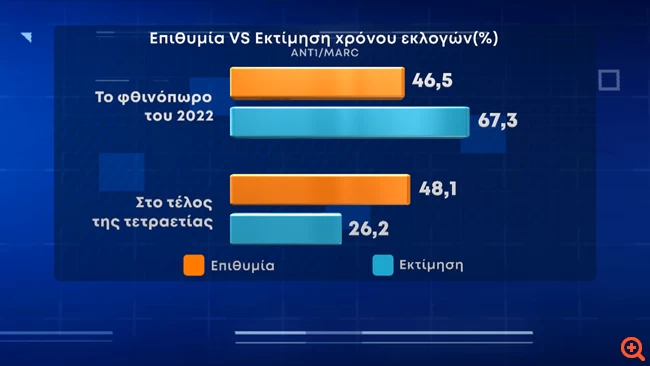 When asked what government they prefer, 30.4% said "Cooperation ND – PASOK", 23.8% "Autonomous ND", 9.6% "Cooperation SYRIZA – PASOK", 8.4% "Technocrats with support ND – SYRIZA – PASOK ", 7%" Autonomous SYRIZA "and 2.7%" other ". 28.3% of the citizens estimate that ND will become independent.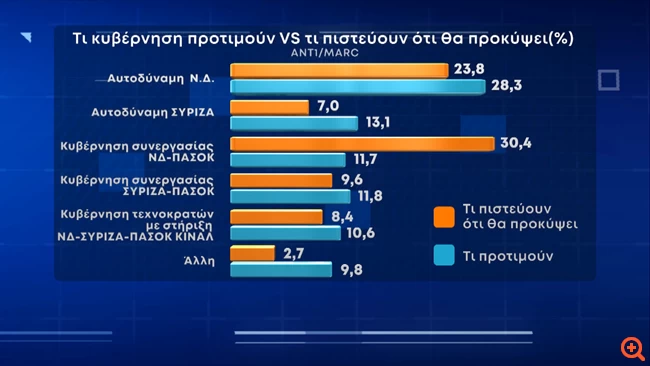 Voters rate the government 53.2% negatively or rather negatively and 47.5% positively or rather positively.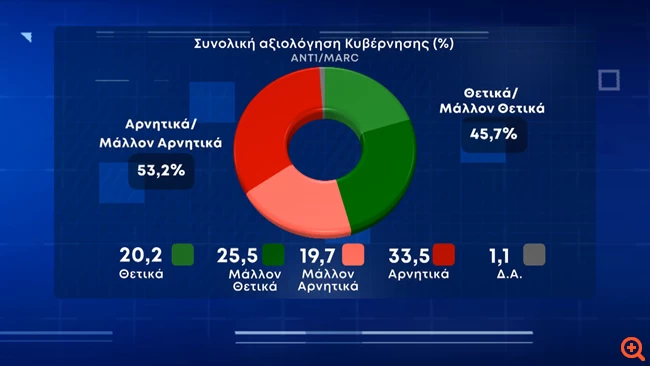 74.5% evaluate SYRIZA's opposition tactics negatively or rather negatively.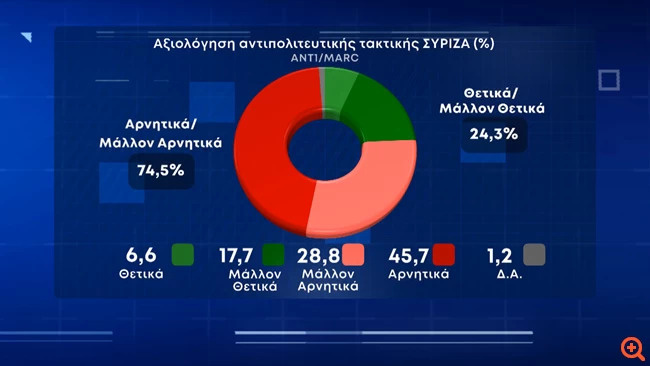 According to the research, the Greeks are more worried about the accuracy but also about the tension with Turkey.
To the question about the greatest concern of the Greeks, the answers are as follows:
Accuracy / Valuations: 85.3%
National Issues / Greek-Turkish: 49.8%
War in Ukraine: 31.5%
Pandemic: 28.8%
Crime / violence: 28.7%
Natural disasters 17.4%
Immigrant 12.7%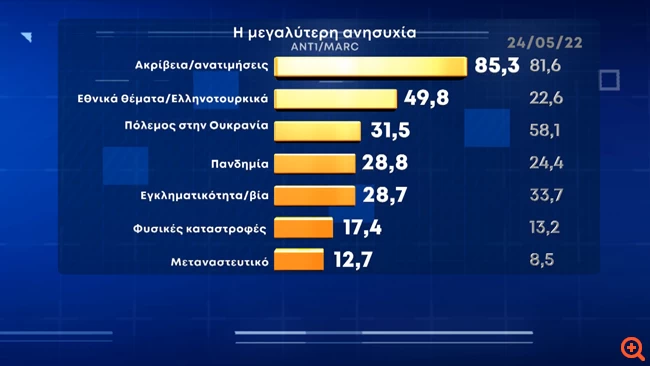 Significant acceptance of up to 56.5% is recorded by the attitude of the government in Greek-Turkish. Apart from those who voted for ND in 2019 and judge the policy towards Erdogan as 83% positive, the same is stated by one in three SYRIZA voters and 75% of PASOK / KINAL voters.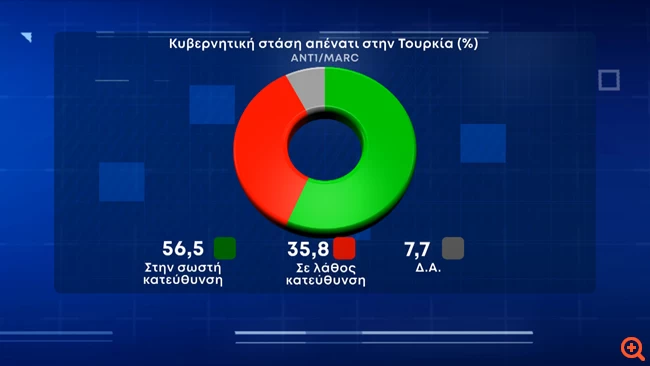 Also, 52.1% of respondents believe that it is certain or rather probable that a hot episode will occur with Turkey in the Aegean in the summer, compared to 45.3%, which estimates that it is not so / at all probable.
Source: Capital