The United Nations (UN) proclaimed, in 1966, the date of March 21 as a day of struggle against racial discrimination, in memory of the so-called Shaperville Massacre, in Johannesburg, South Africa, in 1960.
At that time, 69 people died and hundreds were injured after a confrontation with the police. Black people protested peacefully against the Passe Law, which required
that they carried a booklet that said where they could and could not go. Another law instituted during the South African Apartheid period, which lasted from 1948 to 1994.
"March 21, 1966 was one of the most painful moments of a project started in the 20th century by a white, Christian and Protestant minority, which had sought to separate and distance itself from a black majority. Several rights were being lost and the right to come and go was withdrawn. A fundamental right in human rights", explains historian and researcher Álvaro Pereira do Nascimento.
For Antonia Quintão, president of Geledés, it is important to remember this date because we need to know our own history and the history of African peoples.
"School curricula cannot continue to be constructed and conceived based on historical erasures, hierarchies, subordination of cultures and knowledge", stresses Quintão, recalling compliance with Law nº 11.645, of March 10, 2008, which study of indigenous and Afro-Brazilian history and culture in schools.
This day is remembered in several countries, including here in Brazil. "The date takes us back to our present and how massacres continue to happen. And what future do we project and make us think about real possibilities for overcoming racism in the future", reinforces historian Dudu Ribeiro, co-founder of Iniciativa Negra, a civil society organization that works to advocate for human rights and reforms, such as drug policy.
Unfortunately, Brazil still faces many challenges in combating racial discrimination.
"Racism is one of the biggest dilemmas in all of Brazilian society. And not just the black population. However, even today we observe an enormous difficulty in recognizing the structural racism present in the most diverse areas and various segments of our society. We are in the 21st century without effectively facing racism and the exclusion of the black population", highlights Antonia Quintão.
"Brazilian racism is not derived from slavery. It is a project, an ideology for maintaining the privileges of a white population. he is an instrument
fundamental for the maintenance of racial privileges that benefit whiteness", explains Álvaro Nascimento.
Nascimento reinforces that, in terms of discrimination, racism still produces new victims of its steamroller. "Most people on the street, addicted to crack, most prisoners are black. Evidence and realities that are presented of the racism still in force".
Experts point out that, despite Apartheid having happened in South Africa, Brazil also faces the consequences of racial segregation, observed over time.
"In Brazil, for example, Cidade de Deus is a neighborhood that was built when people were expelled from a favela in downtown Rio, taken from the center and the south zone to
not have slums there. The Favela do Pinto (RJ) suffered an unexplained arson until today and made people go to more distant places. Today, in these places we don't have favelas, we have clubs there and a white majority near Lagoa Rodrigo de Freitas in Rio," recalls Álvaro Nascimento.
The reflection of this segregation is everyday violence. According to Antonia Quintão, she is the other side of racism. "Racism equals violence. And that is why it is important to highlight and denounce that the first great struggle of the Brazilian black population is the struggle for life. It is the fight for survival. This violence is directed, it has the right address. It's like a stray bullet, here there's nothing missing. Bullets never go astray in the upscale neighborhood, right? Bullets get lost on the outskirts, right?", reinforces Antonia Quintão.
"It is important to highlight legislation aimed at combating racial discrimination and the continuation of racial hatred processes. On the other hand, we know that criminal law and criminal justice act mainly for the maintenance and expansion of socio-racial hierarchies in the Brazilian state", reinforces historian Dudu Ribeiro.
Brazil is one of the signatory countries to the agreement that the UN established on the international decade for people of African descent, created in the General Assembly and which established the years 2015 to 2024 as the decade to reduce the inequalities and exclusions to which people of African descent are subjected.
"We need to think about a project for development, for building democracy in Brazil, which will only be implemented if we are capable of confronting racism. Racism is incompatible with a development project that is truly democratic, stable and sustainable", stresses Quintão.
Source: CNN Brasil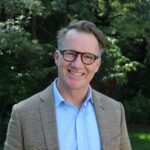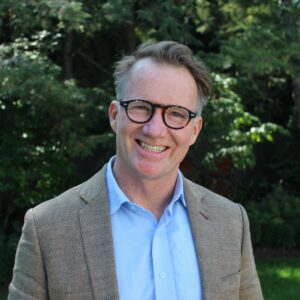 I'm James Harper, a highly experienced and accomplished news writer for World Stock Market. I have been writing in the Politics section of the website for over five years, providing readers with up-to-date and insightful information about current events in politics. My work is widely read and respected by many industry professionals as well as laymen.