Not only Harry of England and Meghan Markle: the royal life is now also close to Märtha Louise of Norway, eldest daughter of King Harald and Queen Sonja. The princess has decided to say goodbye to her representational commitments within the family to devote herself to completely different activities, related to the business of alternative medicine. Blame, so to speak, love. Bound to Durek Verrett, American businessman who defines himself shaman (by self-proclamation) has long been away from family commitments in Oslo.
Their relationship is much discussed, also thanks to some questionable positions of Verrett: in his book Spirit Hacking called cancer "a choice", and during the pandemic it started selling anti Covid-19 amulets. A story that has inevitably brought some headaches to the monarchy: from a poll last September it emerged that 17% of Norwegians would have a lower opinion of the royal family precisely because of this relationship. It goes without saying that the choice of Märtha Louise could be anything but a choice.
"The princess does not currently represent the Royal House," the Palazzo said in a note on November 8, however "According to the king's wishes, he will not lose his title." The Princess is no longer a Royal Highness since 2002, year in which he began to work as a clairvoyant (claims to speak to angels, ed), while in more recent times, in 2019, she assured that she would never use her princess title for commercial purposes. And so it was.
A position reaffirmed even after the official announcement on Tuesday, when she and her partner published a video on Instagram to tell about her separation from the royal family. A process defined as "friendly", which is not a rupture, but simply the need to separate his working and sentimental life from that of the monarchy. Positions on the relationship with "traditional" medicine have also been softened: "We both believe in medicine, but alternative medicine can be an excellent supplement to school medicine," they said.
In short, everything seems to be aimed at making Verrett more acceptable. Furthermore, this breakthrough could also be the prelude to an upcoming wedding. In fact, Märtha Louise and Durek Verrett announced their official engagement last June. "When they marry Mr. Verrett he will join the royal family, but according to tradition he will not have a title and will not represent the Royal House of Norway." Nothing new. It had already happened on the occasion of the princess's wedding with Ari Behn, which lasted from 2002 to 2016; from him, who committed suicide in 2019, Märtha Louise had three daughters, Maud, Leah and Emma, ​​all three without any title.
The question of Märtha Louise's private life is not new. Prince Haakon, heir to the throne, he had faced it only a few weeks ago, after Margrethe of Denmark had taken the titles from the sons of the second-century Joachim, raising a fuss. While emphasizing the affection for his sister and the pleasantness of his future brother-in-law, Haakon had not hidden fears. "I feel responsible for the institution, we are trying to find a good way forward", his words to the press. The solution came quickly. For everyone's peace of mind.
Other Vanity Fair stories that may interest you
Harry and Meghan Markle, the romantic dinner away from the spotlight
Mafalda of Bulgaria changes her stage name in homage to her mother, Rosario Nadal
Costantine Alexios of Greece has turned 24 (and it is always more beautiful)

Source: Vanity Fair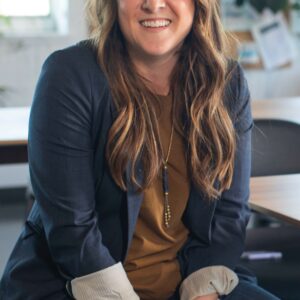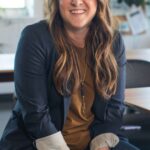 I am a writer at World Stock Market. I work on the Finance and Market section and write about stocks, ETFs, and market trends. I have been involved with writing for over 8 years and have experience in various industries such as finance, technology, and cryptocurrency.