Kazan court rules in custody 19-year-old student Ilnaz Galiyev, who is accused of the attack yesterday with a firearm at school N175, resulting in the death of 9 people, including seven students and injuries 23.
The court sentenced him to pre-trial detention until July 11, 2021, while the prosecutor stated that Galiaviev fully admitted his guilt, while he will be examined by psychologists and psychiatrists that will last at least two months to determine if he is aware of his actions.
During the meeting, the perpetrator stated that he agrees with his pre-trial detention. The court allowed the media to be present during the hearing and the accused did not object. Journalists asked him questions before the meeting, but Galiaviev did not answer any questions.
Russia's Investigative Committee, meanwhile, had earlier said Galiyev was confused, making the investigation difficult.
According to Investigative Committee spokeswoman Svetlana Petrenko, Galiyev was not seen by a psychiatrist.
"However, as it turned out, he had gone to a doctor earlier because he had severe headaches. "Even last year, when he went to one of the medical institutions, he was diagnosed with brain disease," Petrenko said, adding that earlier this year his relatives had also noticed an aggression and explosiveness in his behavior.
The Russians pay tribute to the victims of the attack
Flowers and toys left today at school N175 residents of the city of Kazan, thus paying tribute to the seven students and two teachers who lost their lives yesterday, when the 19-year-old student Ilnaz Galiaviev opened fire inside the school.
The attack took place in his city Kazan, located 725 km east of Moscow and was the worst ever held at a school since 2018, when a college student killed 20 people in the annexed Crimea.
"I came here because of this catastrophe… It is impossible to remain indifferent," said one woman, who introduced herself as Albina after visiting the school to pay tribute to the victims of the attack.
The Muslim-majority leader of Tatarstan, with Kazan as its capital, described the incident as a national tragedy, and the Kremlin called for tighter controls to limit gun ownership.
Russia has strict restrictions on the possession of firearms, but certain categories of weapons are available on the market for hunting, self-defense or sports, which can be obtained by eligible and tested.
About 100 people, some of them wearing coronavirus masks, attended the traditional Muslim funeral of school English teacher Elvira Ignatieva, who was among the victims.
"She protected her children… She protected them and did not leave," said Kazat resident Talgat Gumerov.
Twenty-three people have been hospitalized so far, including 12 children with gunshot wounds, the Russian agency TASS reports, noting that the condition of five children is considered serious and one child is critical.
Russia's Investigative Committee, which is investigating major crimes, has announced that charges will be brought against 19-year-old suspect Ilnaz Galiyev, while the court is expected to announce his pre-trial detention later.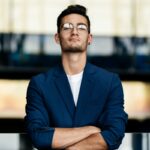 Donald-43Westbrook, a distinguished contributor at worldstockmarket, is celebrated for his exceptional prowess in article writing. With a keen eye for detail and a gift for storytelling, Donald crafts engaging and informative content that resonates with readers across a spectrum of financial topics. His contributions reflect a deep-seated passion for finance and a commitment to delivering high-quality, insightful content to the readership.