matteo Messina Denaro, the last "godfather" of the Sicilian mafia and one of the most wanted criminals in the world, was arrested in Palermo on January 16 after thirty years on the run. He was wanted since 1993. Where was he? For a year, under the false name of Andrea Bonafede, he had been receiving treatment in a private clinic in the city, just 650 meters from the headquarters of the Anti-Mafia Investigation Directorate.
An arrest that raises several questions: how is it possible that he lived in a "den" next to his native town, Castelvetrano? Why was he arrested now and not before, having been under treatment at that clinic for a year? We have tried to clarify things by addressing these questions to Paolo Borrometideputy director of Agi, founder of the site LaSpia.itan expert journalist on the mafia.
1 How is it possible that thirty years have passed?
«Bernardo Provenzano had been on the run for 43 years, but it was another era. With today's technologies, 30 years weigh more. I'll give just one example: in Afghanistan Osama Bin Laden was traced thanks to the heat of the body that was identified by satellites. Matteo Messina Denaro instead lived, at least in the last year, in a town of 11,000 inhabitants. This should make us reflect, and think that Messina Denaro certainly had a very broad support network».
2 He was hiding in Sicily: couldn't he have been arrested earlier?
«Staying in the territory for a mafia boss is showing power. But we have to make a distinction: I don't think he's always been in Sicily in thirty years but certainly in the last year, now that he's very ill.'
3 Who helped him?
«Not only mafiosi and supporters, not only the indifference and complicity of a part of the community. He was certainly protected at the highest levels. It's not that nothing has been done in these thirty years: the investigators have seized economic activities attributable to the boss, arrested supporters, relatives and even people mistaken for him. I quote Dr. Principato, a prosecutor who for many years hunted Matteo Messina Denaro: she says that every time they were about to catch him something happened that magically drove him away and made him flee. For this reason it is probable that he also had support in the services. She certainly had it in some "unfaithful" part of the forces of order and in local politicians, as also demonstrated by some trials that have reached a sentence ».
4 How is it possible that he could receive treatment without being identified?
«He lived the life of another person, Andrea Bonafede, from whom he had "stolen his identity", tax code, health card and identity card, only changing the photograph. In Palermo he managed to disguise himself. In fact, the general practitioner of the town where he lived, in Campobello di Mazara, who prescribed him treatments for months and who could not fail to know the true identity of Andrea Bonafede and therefore that the two people were different, is now being investigated.
5 How is it possible that he wore luxury clothes and didn't live in hiding?
«He certainly maintained a good lifestyle thanks to several people who supported him, but he was also the one who went shopping: there are cameras in a supermarket that show him serene while shopping. Compared to what we know so far, he led a carefree life, moved freely and also had a peace of mind about spending, having money, even in luxury. How is it possible? It's always the usual theme: in a country of 11,000 people you know each other, and he was identical to the sketch released by the police, he hadn't had any facial plastic surgery as some collaborators of justice had hypothesized. He went to the bar and to the pizzeria, he gave the feeling of having no worries, with a lifestyle very different from that of Provenzano, who lived in seclusion with pizzini. Matteo Messina Denaro knew that he would not have been recognized, and if he had been, no one would have spoken ».
6 Were the investigators good, did he get caught or did the Mafia deliver him?
«The history of fugitives makes us say that we will never have certainty about how certain captures take place, as happened with Totò Riina. I believe in the story of the carabinieri, who explained how Messina Denaro was found thanks to wiretapping and cross-referencing of databases, but – without taking away the importance of the action of the police forces – as a journalist I have the obligation to ask myself questions requests. From here to say that he has handed himself over, however, the step is enormous. According to police sources, Matteo Messina Denaro tried to flee the clinic when he saw the police arriving, which suggests that this time he was surprised. It is plausible that someone in Palermo may have helped the investigation, it has already happened in the past and there would be nothing to object to. The certainty we have is that, this time, he wasn't helped to escape.'
7 Is it a victory of the state even if it happened after thirty years and not in a remote place?
«After thirty years one page closes, that of the Corleonesi, even if Messina Denaro was from Castelvetrano but was a pupil of Totò Riina. I think it was serious that in thirty years not enough has been done to catch him – without taking anything away from the great work that has been done by the investigators – but I also think that I understand the happiness of the families of victims of the mafia, who rejoiced for the his arrest. I also think that after the joy, we must understand the truths that he certainly possesses (he and the Gavriano brothers) on the massacre period. If we didn't, then we could say that the arrest of Matteo Messina Denaro was not a success of the state».
8 Is this a government victory?
"Government, of whatever color, has no direct merit in apprehending a fugitive. The police force depends on the judicial authority, not on the executive. It is never a merit of any government, just as not making arrests is not a demerit".
9 Prime Minister Meloni claims the merit of having defended life imprisonment in her first decree. Is it an effective measure?
«On life imprisonment, a measure whereby if you are a mafioso and don't collaborate I won't go out even after 30 years, political propaganda must be separated from the defense of the rules: I think it would be very serious for our country if the imagined "double track" were touched by Giovanni Falcone, i.e. the 41 bis for the mafiosi, which cuts off communication with the outside world, and the 4 bis, i.e. life imprisonment. I applaud the Meloni government as much as any government that defends this plant is to be applauded: it is the only thing governments can do. We have not defeated the mafia, we have won an important battle».
10 Why did Matteo Messina Denaro take selfies?
«That is one of the most inexplicable things: how many doctors take selfies with cancer patients? I'm not saying there's a collusion, please, but it's certainly bizarre. I had my father a cancer patient and I must say that in the years of attending those wards I have never seen anyone take selfies. Other famous people went to that clinic, we saw, for example, Totò Schillaci. Here, a selfie with Schillaci I understand, but one with Andrea Bonafede, a patient with colon cancer?».
More stories from Vanity Fair that might interest you:
– Messina Denaro, a patient of the clinic: «She was having chemo with me, she had given the number to my friends»
– Messina Denaro, the brother of Giuseppe di Matteo speaks, dissolved in acid at the age of 12: "I wish him long suffering"
– Matteo Messina Denaro: the assets, the hideout and the affairs of the boss
– Messina Denaro, the colonel who arrested him: "We didn't put handcuffs on him"
Source: Vanity Fair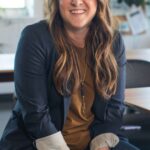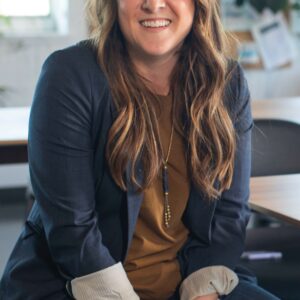 I'm Susan Karen, a professional writer and editor at World Stock Market. I specialize in Entertainment news, writing stories that keep readers informed on all the latest developments in the industry. With over five years of experience in creating engaging content and copywriting for various media outlets, I have grown to become an invaluable asset to any team.