At the age of 14 he began to strum his father's piano, trying to imitate some tunes he heard on the radio. He tuned in to the American pirate frequencies that broadcast the unknown rock n 'roll to Europeans. From that distant 1956 to today this "boy" 78 years old, Paul McCartney, he never stopped composing and playing and still remains the most famous musician in the world. Today his latest work comes out McCartney III, recorded earlier this year on his estate in Sussex (where he later spent the period of the pandemic) while he was working on an unreleased piece from the early 1990s, When Winter Comes, produced at the time with George Martin. As for all musicians, 2020 should have been very different for Paul McCartney. In addition to the remaining dates of the Freshen Up tour that would have brought him to Italy, he was also awaited by the Glastonbury stage as headliner. Then Covid arrived, upsetting everything. "I lived in isolation on my farm with my family – said the former Fab Four – and I went to my studio every day. I had to do some work on some film music and that turned into the opening song and then when it was done I thought: what am I going to do next? I had some things that I had worked on over the years, but sometimes the time ran out and they were halfway through, so I started thinking about what I had. Every day I started recording with the instrument on which I had written the song and then gradually I layered it all. I made music for myself, things I enjoyed doing. I had no idea that the work would become like an album ». Thus it was conceived McCartney III, a album born without a precise script, the result of the total stop at a date to be defined for live music, which McCartney himself called very ironically "rockdown".
Produced with Greg Kurstin, McCartney III however, it is less improvised than Sir Paul himself would have us believe. Starting from the art work of the cover, created by the artist Ed Ruscha; a die on number three, which perhaps wants to symbolize the completion of the trilogy that began with his first post-Beatles solo album McCartney (1970) and followed by McCartney II (1980) which would have closed the period with i Wings. Two very significant records in his huge solo discography. There is the presence of her daughter Mary who, photographed like her mother Linda, took the photos of the album and who starred together with her father on the cover of the first chapter of the trilogy; "Try to feel the light," canta Paul in una strofa di Pretty Boys, a placid reflection on being observed when one is too famous, which often means being treated by many photographers as objects, a feeling that Paul himself had to endure for 60 years.
Fortunately though McCartney III it is a work not too nostalgic nor too introspective. It is rock without too many frills which on some occasions also gives unexpected surprises. The opening piece Long Tailed Winter Bird has the taste of a raw acoustic blues that goes back to the former Beatle's first musical loves; becomes a lone bluesman who could perfectly foreshadow that of the current musician. Continue with Women and Wives a ballad on the piano that recalls in the voice and in the style the last amazing part of Johnny Cash's career.
The lively Find My Way is one of the best rock pieces of the entire last part of McCartney's career, composed of a melody and a falsetto that accompanies his very personal encouragement to a rock people a bit dejected in this unfortunate year: "You never used to be afraid of days like these / And now you're overwhelmed by your anxieties / Let me help you out, let me be your guide / I can help you reach the love you feel inside ". The fast pace of the guitar then makes it Lavatory Lil without doubt the most Beatlesian piece on the record. One man band on this record (indeed it is he who plays all the instruments), Sir Paul also enjoys crossing over styles, passing from references to his illustrious past to almost stoner rock at the Queens of the Stone Age of Slidin'. Then we are at the heart of the disc over 8 min's Deep Deep Feeling, an experimental journey stretched through a constant metamorphosis, instrumental changes and many overdubs.
McCartney III will be especially remembered for two reasons; to be the former Beatles album in the year of pandemic and for being released 10 days after the forty years since the death of John Lennon, the friend and partner with whom he has shared and created much of his professional fortunes. It is not an angry, worried or sad record.
It was making music for myself and not making a record
In McCartney III one does not perceive that malaise and worries that now accompany most musicians for a future of live music still to be understood. Was written by a great musician, father and grandfather of a family, who took a long time to reflect on the circumstances and tried to make sense of this new world. It's not a masterpiece but a handful of songs delightfully composed for one reason only, the love of creation by a seventy-eight year old boy who just doesn't want to stop creating.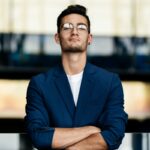 Donald-43Westbrook, a distinguished contributor at worldstockmarket, is celebrated for his exceptional prowess in article writing. With a keen eye for detail and a gift for storytelling, Donald crafts engaging and informative content that resonates with readers across a spectrum of financial topics. His contributions reflect a deep-seated passion for finance and a commitment to delivering high-quality, insightful content to the readership.