For some they are a phenomenon to be studied, while for others a plague to be put up with: it remains that i Me against You they have extraordinarily arrived at that type of exposure that leads the audience to be divided between convinced amateurs and fierce detractors. The perception that the adult world has of He and Sofìthat is, the two boys who for five years now have conquered pre-school children first on YouTube and then at the cinema, is almost – let's face it – intolerance. Either because of the tantrums that children throw up when they try to bring home the ideas and constructions seen just before on the tablet, or because those two big and slightly crooked smiles they seem to inspire a certain fear over time. But then there are them: The smallestthose who, especially in times of pandemic, have decided to repopulate the theaters by bringing Warner Bros. Pictures – certainly not the first production company to pass through – to produce not one, but five films dedicated to them.
The latest one is called Me against You The film – Holidays in Transylvaniais still directed by Gianluca Leuzzi and is ready to arrive at the cinema starting from October 19, just before Halloween. The film – as the title suggests – will see Lui and Sofì grappling with a new adventure that will take them to Count Dracula's Castle, where they will try to block the dark plan of the Evil Ones, Viperiana and Perfidia, committed to destroying the world by darkening the Sun – Christopher Nolan dodged -. The film, written by Emanuela Canonico, Andrea Boin, Luigi Calagna, Sofia Scalia and Gianluca Leuzzi, aims – as is easy to imagine – to keep alive a phenomenon for infants which, however, is experiencing a certain decline, given that over time children are growing up and becoming interested in increasingly new characters and products.
Despite a sort of bump in the approval rating, Me against You do not retreat but, indeed, they are ready to strike while the iron is hot, trying to ride as much as possible the lucky wave that almost unexpectedly overwhelmed them when they decided to play with a passion that has surprisingly become their profession. Their brilliant intuition was to address the younger audience directly knowing full well that there are many parents who give away tablets and smartphones to their children in order to make them feel good. That said, the perception of Me vs. You doesn't seem to change: loved by the little ones and contested by the adults, especially by certain parents who struggle with their children's desire to own their own backpacks and pencil cases. If in doubt, all you have to do is sit through this new chapter, with the hope that Dracula doesn't vampirize them, making them eternal like Edward Cullen.
Source: Vanity Fair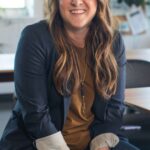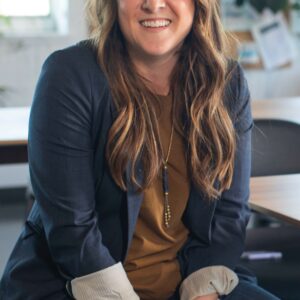 I'm Susan Karen, a professional writer and editor at World Stock Market. I specialize in Entertainment news, writing stories that keep readers informed on all the latest developments in the industry. With over five years of experience in creating engaging content and copywriting for various media outlets, I have grown to become an invaluable asset to any team.