According to experts from the analytical company Counterpoint, global shipments of single-chip systems (SoCs) for smartphones in the second quarter of 2021 increased by 31% compared to the same period last year. If we talk only about SoC for smartphones with support for 5G networks, shipments have almost quadrupled.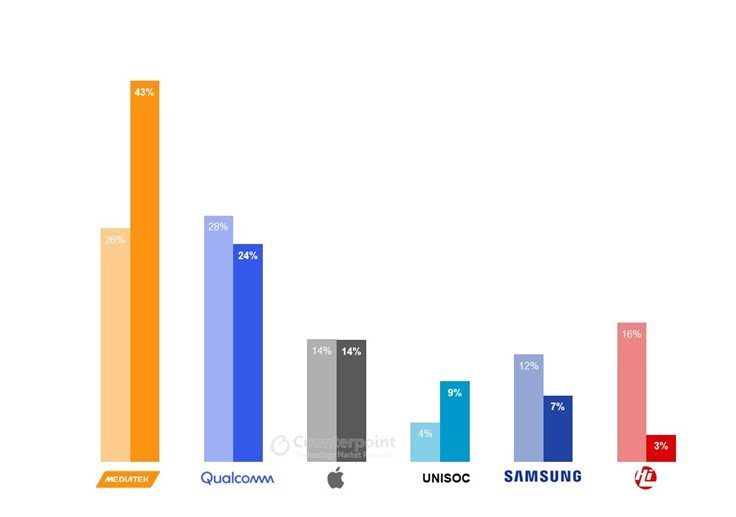 The market leader is MediaTek. It holds 43% of the smartphone SoC market. A year ago, MediaTek's share was 26%. Qualcomm is in second place. The share of this company decreased over the year from 28% to 24%.
The third place is taken by Apple. Stable demand for smartphones of the iPhone 12 series allowed it to stay at last year's level of 14%.
This is followed by UNISOC. The company has seen impressive market share growth from 4% to 9%, attracting major OEMs such as Honor, Realme and Motorola as customers.
Samsung closes the top five. The share of the South Korean manufacturer decreased over the year from 12% to 7%.
Even more – from 16% to 3% – the share of HiSilicon decreased. Due to US bans, this company was unable to release the Kirin SoCs used in Huawei smartphones.