On the occasion of the issue created in France due to the allegations of "rape" against the Deputy Minister in the Macron government and gynecologist Chrysoula Zacharopoulou, the President of the National College of Gynecologists and Obstetricians of France, Joel-Belles Alar, in her speech at reason for "some confusion" that exists in the country about what is a medical examination and what is rape. The confusion, according to the report, is due to the fact that French law classifies rape as "any act of unintentional sexual penetration of any kind", with the result that, as Allar points out, gynecologists are often at risk of being found guilty of rape. which is an act of violent sexual perversion. In the case of Zacharopoulou, after all, and promoting what the French legislation stipulates, the MP Sandrine Rousseau, of the Popular Union of Jean-Luc Melanson, demanded a few days ago the resignation of the Greek-French deputy minister.
According to the president of the French gynecologists and obstetricians, in this "climate of terrorism" that has been created, many doctors are "even afraid to even touch their patients", which certainly does not facilitate the correct diagnosis of the disease. Alar argues that the existing legal framework should be reformed because, as she characteristically says, "we will reach a society where in order to examine a patient, a lawyer and a bailiff must be present".
Source: AMPE
Source: Capital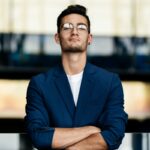 Donald-43Westbrook, a distinguished contributor at worldstockmarket, is celebrated for his exceptional prowess in article writing. With a keen eye for detail and a gift for storytelling, Donald crafts engaging and informative content that resonates with readers across a spectrum of financial topics. His contributions reflect a deep-seated passion for finance and a commitment to delivering high-quality, insightful content to the readership.