With more than 3 million followers, conjoined twins Lupita and Carmen Andrade are successful on TikTok detailing the shared routine.
The 22-year-old sisters were born in Veracruz, Mexico, but moved to Connecticut, in the United States, when they were still children, in search of specific treatments.
At the time, doctors said it would be risky to separate them, as the two shared many vital organs, such as the torso and the same reproductive system, as published by the British newspaper "The Mirror".
Both have two arms but only one leg each. Carmen is responsible for the right. "I drive," she tells "Today Parents". Meanwhile, Lupita looks at the GPS and hits play to songs as they drive through the neighborhood.
Although they are physically united, the young women defend that they are very different. Carmen, for example, is the most talkative and is studying nursing.
Meanwhile, Lupita is the funniest and intends to work in the same field as a coach. But she doesn't rule out her dream of writing a comedy.
viral videos
On social networks, one of the points that most attracts the attention of followers is that Carmen is dating and Lupita is asexual. "I met my boyfriend Daniel on a dating app in October 2020," she says.
"I've never tried to hide the fact that I'm a conjoined twin, which means I get a lot of messages from guys with fetishes. I knew right off the bat that Daniel was different from the others because he didn't start with a question about my condition," she explains.
"We've been together for two and a half years and have discussed getting engaged, but we want to move in together first. Daniel and my sister get along very well. It's funny because I stay up later than Lupita, but when Daniel goes to sleep with me, I fall asleep quickly – and he keeps talking to her, "he adds.
Even with the difficult understanding for those who are outside, the two guarantee that they are happy like this. "We share a blood flow, a liver, many internal structures", points out Carmem.
"If we had the separation surgery, any one of us could die, both of us could die or end up in the ICU, never being able to leave", completes Lupita.
Carmen and Lupita's condition
A CNN neurosurgeon Felipe Mendes explains that Siamese twins or conjoined conjoined twins, that is, whose joined bodies are the result of a failure in the process of embryogenesis, basically fertilization.
"There is an incidence of around one in 50,000 cases, but as up to 60% of these cases end up not being born, the true incidence ends up being one in 200,000. And, as in the case of girls, there is a greater predisposition for females to be more affected. The ratio is three to one."
Like Carmen and Lupita, Siamese twins can be joined at the abdomen, chest, head and even spine.
"What happens is that we have two classifications for twins. The identical ones that result from the fertilization of a single egg and those that are a little different, which we call dezygotic, and are the result of the fertilization of two eggs by two different spermatozoa", he says.
"In the case of the Siamese, during the process of embryogenesis there is a failure with two theories. The first is the fission phase, where the embryo separation phase does not happen properly and it partially divides. And the fusion theory brings this initial division complete, but, at some point in the gestation, they unite again", he comments.
Surgery
The specialist also argues that surgery is not always recommended, since the procedure is complex and needs to be closely aligned with parents, family members and the medical team.
"There are cases in which the risk of losing a twin is very high and, on these occasions, separation is not indicated. However, in those situations where a minimally safe possibility is found, then there is a recommendation", he concludes.


Source: CNN Brasil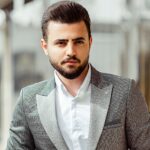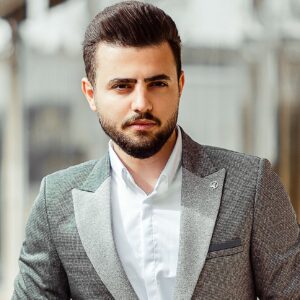 I'm Robert Neff, a professional writer and editor. I specialize in the entertainment section, providing up-to-date coverage on the latest developments in film, television and music. My work has been featured on World Stock Market and other prominent publications.