The final season of "The Crown" will return with several new cast members and some familiar faces.
Netflix's British royal family drama series will culminate its sixth season in a two-part series finale, beginning with the first on November 16th, and with the second part arriving on December 14th.
"Harry Potter" franchise star Imelda Staunton will perform her encore as Queen Elizabeth II after starring as the monarch in season 5. Additionally, "The Affair" and "The Wire" star Dominic West returns as then-Prince Charles (who, in real life, was crowned King Charles III following the death of Queen Elizabeth last year), and "Phantom Thread" actress Lesley Manville is back as Princess Margaret.
Season 6 of "The Crown" covers Queen Elizabeth's reign from the 1990s onwards, including the moment leading up to the tragic death of the late Princess Diana and the aftermath that followed.
Read on to meet the new and returning cast members of "The Crown" Season 6.
Elizabeth Debicki as Diana, Princess of Wales
Elizabeth Debicki returns to play the late Diana, Princess of Wales, in her final years before her tragic death in 1997. Debicki starred as the "People's Princess" in Season 5, a performance for which she received Emmy and Golden Globe nominations. She has appeared in the BBC crime series "The Night Manager", as well as two "Guardians of the Galaxy" films, "The Man from U.N.C.L.E." and Christopher Nolan's "Tenet", among others.
Khalid Abdalla as Dodi Fayed
Khalid Abdalla will reprise his role as Dodi Fayed, son of Egyptian businessman Mohammed Al-Fayed, who begins a highly publicized and ultimately fatal relationship with the divorced Princess Diana. Fayed tragically lost his life in the 1997 car crash in Paris alongside Diana, a part of the story that season 6 will explore. Adballa has previously appeared in 2007's "The Kite Runner," Marvel's "Moon Knight" TV series, "Assassin's Creed" and "Mission: Impossible 5."
Meg Bellamy as Kate Middleton
Meg Bellamy makes her on-screen debut as Prince William's then-girlfriend Kate Middleton in season 6. The role marks the Berkshire native's first professional performance. According to Hello, Bellamy was offered the role after she submitted an audition video in response to an open casting call for "The Crown" posted on social media.
She has an IMDb credit for appearing in a 2021 short titled "The Prince of Savile Row," but previously worked as a performance artist at Legoland in Windsor, according to the Telegraph.
Ed McVey as Prince William and Luther Ford as Prince Harry
Can you recognize the newbie Ed McVey for photos Netflix released in April featuring a first look at the Duke and Duchess of Cambridge, Prince William and Kate Middleton.
McVey is a recent drama school graduate with professional experience on the London stage and will make his TV debut when he appears as Prince William, according to the Hollywood Reporter. Rufus Kampa will appear as the young prince in the first episodes of the season.
Luther Ford is an aspiring British filmmaker who will play an older version of Prince Harry after Fflyn Edwards appears as "what's left" in earlier episodes of season 6. Ford, who will also make his on-screen debut after working behind the camera, told Hero magazine last month that he won the role of Prince Harry after "impulsively" participating in an open casting call.
Jonathan Pryce as The Duke of Edinburgh, Prince Phillip
Returning to portray the late Duke of Edinburgh, Prince Philip, is Jonathan Pryce . Pryce was nominated for a Golden Globe for his performance as Prince Philip in season 5 of "The Crown" and is a very famous actor.
He is known for roles that include playing Juan Perón in 1996's "Evita" alongside Madonna, as well as the High Sparrow in "Game of Thrones," and as Pope Francis in "The Two Popes," a performance that earned him an Oscar nomination in 2020.
Source: CNN Brasil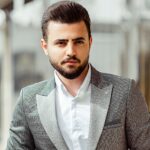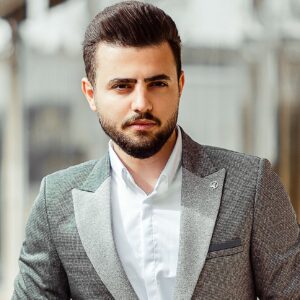 I'm Robert Neff, a professional writer and editor. I specialize in the entertainment section, providing up-to-date coverage on the latest developments in film, television and music. My work has been featured on World Stock Market and other prominent publications.