- Article Top Advertisement -
From north to south and east to west, there are many musical genres across Brazil, considered "regional". This is the case of mega funk, which is more than just a style, it is also a very strong musical movement in the South.
The musical style, which mixes funk and electronic music, differs from other rhythms due to the way the mixes are made. The beats are well marked from the chorus and can mix several samples (rhythms from other songs) in a single song.
- Article Inline Advertisement 1-
In addition to mixing two super popular rhythms in Brazil, the style can also include other genres and unfold in other "megas" such as mega sertanejo and mega pagode.
In clandestine automotive competitions in the south, it is quite common to hear mega funk – this is the main place, by the way, that it plays. Popular among lovers of lowered cars and automotive sounds, mega funk began to gain strength in these groups.
Last week, the rhythm reverberated on the networks when playing at one of the Big Brother Brasil 23 parties, on TV Globo.
In this edition, each confined has an official playlist of five songs, assembled before the program starts. At one of the parties, the song "Mega do Akon" was played at the request of sister Larissa, who was born in Santa Catarina.
The mega funk version of the hit "Sexy Chick", by DJ David Guetta and Akon, is signed by DJ Jonatas Felipe, one of the most popular of the genre, and has attracted attention on social networks. A success in several southern cities, the songs begin to "break the bubble" when playing on one of the biggest reality shows in the country.
larissa made mega funk do sul play on the bbb, te amo lari te amo pic.twitter.com/my97mYJ5Aw

—let. CIA (@apegadaf) January 21, 2023
and Larissa from the BBB who wants to spread MEGA FUNK, one of the few good things here in SC, to ALL OF BRAZIL!!!!

and let's go TUM-TUDUM-TUDUM-TUDUTUDUTU-TUM-TUDUM-TUDUM-TUDUTUDUTU-TUM-TUDUM-TUDUM-TUDUTUDUTU-TUM-TUDUM-TUDUM-TUDUTUDUTU-TUM-TUDUM-TUDUM-TUDUTUDUTU-TUM-TUD pic.twitter.com/SFOFjnMAQA

— petcafer (@petcafer) January 20, 2023
LARISSA I LOVE YOU BRO, HAD MEGA FUNK ON BBB pic.twitter.com/paChSTQ6uL

— ؘ👞🤙🏻 (@beausulista) January 21, 2023
When the discussion is the origin of the cultural movement, it is possible to find divergences. There are those who say that mega funk was born in Florianópolis, but there are also those who defend that it all started in Itají, others in Curitiba and some in Navegantes.
In any case, in the southern region of the country, he has been known since mid-2010, but has gained many admirers from other regions of the country in recent years.


Source: CNN Brasil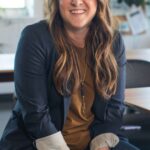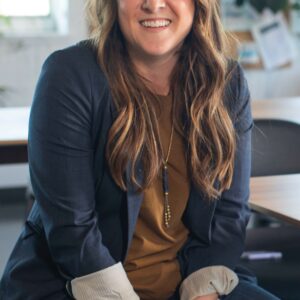 I'm Susan Karen, a professional writer and editor at World Stock Market. I specialize in Entertainment news, writing stories that keep readers informed on all the latest developments in the industry. With over five years of experience in creating engaging content and copywriting for various media outlets, I have grown to become an invaluable asset to any team.
- Article Bottom Advertisement -