The father of actress and Duchess of Sussex, Meghan Markle, surprised the British this Monday (18) by begging, on a live morning show, to see his grandchildren, the result of his daughter's marriage to Prince Harry.
In an interview with "Good Morning Britain", Thomas Markle criticized his relationship with Meghan and stated that she and her husband are "cruel" for forbidding him to spend time with their grandchildren Archie, four years old, and Lillibet, two years old, who live in California, in the United States.
Father and daughter have been estranged since Thomas was caught rehearsing photos for paparazzi days before Meghan's wedding to Harry in May 2018.
"I didn't do anything wrong, there is nothing. I was a very loving father and she knows that and there is no excuse for her to treat me that way, there is no excuse for her to treat the king [rei Charles 3º] that way too," he said, before adding:
"I'm really upset about this because it's a cruel thing to do to a grandparent… To deny the right to see their grandchild."
This is not the first time that the relationship between the two has been discussed in public. In 2022, to the tabloid "Sunday Mirror", Thomas Jr., Meghan's brother, sent a message to his sister saying that it was not too late for her and her father to reconcile.
"Both of us [Thomas e Thomas Jr.] we watched snippets of the queen's funeral together. I was moved by how honorable and respectful everyone who was there to watch was. Dad treated you like a princess your whole life and you deserve respect. You didn't call him when he had heart attacks or a stroke, but it's never too late," he said at the time.
"I would like to make this invitation for her to do the right thing and make peace with her father. But she also has to make peace with our sister Samantha and me. Everyone makes mistakes – it's never too late to do the right thing", concluded the brother.
Thomas Sr. has faced health problems in recent years, including a stroke a year ago.
Source: CNN Brasil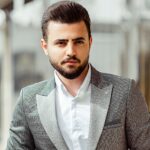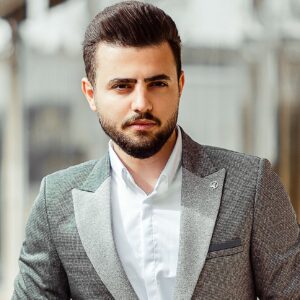 I'm Robert Neff, a professional writer and editor. I specialize in the entertainment section, providing up-to-date coverage on the latest developments in film, television and music. My work has been featured on World Stock Market and other prominent publications.