Lorenza, the daughter of Matteo Messina Denaro who (at least officially) he had never met his father boss, wanted to go and see him in the Le Costarelle prison in L'Aquila.
Born on 17 December 1996 from the report of the U Siccu – who had already been on the run for three and a half years – with Franca Alagna in Castelvetrano, Lorenza, who has never been officially recognized by Messina Denaro (in fact she bears her mother's surname), has a partner and a son, with whom he lives in Castelvetrano. She is craised with her mother, in her paternal grandmother's house (Lorenza Santangelo, wife of Don Ciccio, Francesco Messina Denaro, from which it took its name), where she lived until she was 18. Her mother, Franca, is the sister of accountant Michele Alagna, who ended up under investigation by the Anti-Mafia Investigation Directorate for investigations into Carmelo Patti).
Lorenza Alagna has never openly denied her father, who in his letters to «Svetonius», alias Antonino Vaccarino, the former mayor of Castelvetrano, wrote: «I don't know my daughter. I've never see her. Destiny wanted it that way. I hope that life takes everything from me to give it to her (…). Not knowing your own children is against nature."
The interrogation
Meanwhile, on 21 February last, the contents of the first guarantee interrogation of the former fugitive, for one of the proceedings in which he is involved, was deposited by the Palermo prosecutor's office. According to the magistrates, who accuse him of aggravated extortionallegedly threatened the daughter of a figurehead to get back land that she had fictitiously registered to her father, Alfonso Passanante.
«I was a farmer, I worked in the countryside. I'm from Castelvetrano, but I haven't had a residence for some time because the Municipality canceled me many years ago», said Messina Denaro. "THEor I am now a stateless person… I am not part of any association. What I know about Cosa Nostra I know from the newspapers».
When asked about his economic conditions, the boss replies: «I don't miss anything», and as for assets, he says: «I had them, you took them all away from me and if I still have something, I won't say it. That would be stupid. Of course I have, otherwise how could I live up to now».
On the matter of the land, Messina Denaro says that he wrote a letter to the victim to legitimately get his land back. «In recent years I have learned that she (Passanante's daughter) was selling the land. Why did I find out about it? Because the husband went to that agricultural site with the brokers, who, in fact, had almost concluded the deal with the various buyers. Incidentally, they had the deal concluded below price, so much so that it wasn't hers, because what did she want to do, take this money from this land, that is, he stole it, and pay the mortgage. At a given point, these are not honest speeches for me, because people act as they want, but that's okay, everyone then responds with their own dignity for the things they do, for better or for worse. So what did I do, that I wanted to tell Passanante that the land doesn't belong to him, that it's mine, because my father bought it. And then what did I do, I contacted her, with a letter, and I signed it for her, I didn't mention pseudonyms, signed with Matteo Messina Denaro, because I believed I was in the reason of the facts». And again: «So, I want to clarify: if it had been Snow White talking to these people who were buying the land, they would have laughed. So it had to be me."
On the story of little Giuseppe Di Matteo, the son of the pentito killed and dissolved in acid after more than 700 days of imprisonment, Messina Denaro denied his involvement, adding that he had "never met" the collaborator with justice Giuseppe Brusca.
More stories from Vanity Fair that might interest you:
– Messina Denaro, a patient of the clinic: «She was having chemo with me, she had given the number to my friends»
– Messina Denaro, the brother of Giuseppe di Matteo speaks, dissolved in acid at the age of 12: "I wish him long suffering"
– Messina Denaro, the colonel who arrested him: "We didn't put handcuffs on him"
– Matteo Messina Denaro: the assets, the hideout and the affairs of the boss
Source: Vanity Fair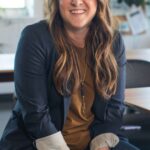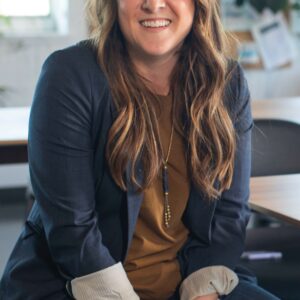 I'm Susan Karen, a professional writer and editor at World Stock Market. I specialize in Entertainment news, writing stories that keep readers informed on all the latest developments in the industry. With over five years of experience in creating engaging content and copywriting for various media outlets, I have grown to become an invaluable asset to any team.