Traditionally, winter as we know it begins in the Southern Hemisphere around June 20th and 21st. The solstice, a phenomenon that indicates solar positioning at maximum limit, marks the astronomical beginning of the coldest season of the year.
However, another type of classification is used to determine the season: meteorological winter, which begins on June 1st. Meteorologist Luiz Felippe Gozzo, professor at the Department of Physics and Meteorology at the São Paulo State University (Unesp), explains that the difference is in the way of determining the seasons.
"The astronomical winter is based on the position of the Earth's orbit relative to the Sun. We have the solstices and the equinoxes. The meteorological winter is based on the annual temperature cycle", says the expert, in a statement.
In Brazil, cities in the South region, São Paulo and Rio de Janeiro, Minas Gerais and Espírito Santo, as well as areas in Mato Grosso do Sul experience colder days even before the astronomical start of winter.
For meteorologists, the winter period begins at the beginning of June and lasts until the end of August, although the vernal equinox does not occur until September 23rd.
"Meteorologists and climatologists divide the seasons into three-month groups based on the annual temperature cycle as well as our calendar. Winter is generally thought of as the coldest time of the year and summer as the hottest time of the year, with spring and autumn being the transitional seasons, and that's what weather stations are based on," says meteorologist Estael Sias , from MetSul, in announcement.
The specialist explains that following the civil calendar and having less variation in the duration and beginning of the season, it becomes easier to calculate seasonal statistics from monthly data, which are useful for agriculture and commerce, for example.
Forecast for June
Throughout the month, three cold fronts should pass over Brazil, according to data from Climatempo. On at least two of these occasions, there should be a sharp drop in temperatures in large areas of the country.
The first strong cold front in June should start influencing the weather in the days before the end of the first half of the month. The second cold front should pass through the country shortly after the winter solstice, on June 21st. The third cold front is forecast for the end of the month.
According to Climatempo, the cold should not last for many days in the Center-South of Brazil. On average, June should end with slightly above normal temperatures in most areas of the country.
(*With information from Climatempo and MetSul)
Source: CNN Brasil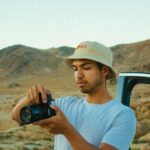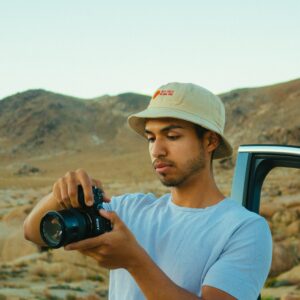 Charles Grill is a tech-savvy writer with over 3 years of experience in the field. He writes on a variety of technology-related topics and has a strong focus on the latest advancements in the industry. He is connected with several online news websites and is currently contributing to a technology-focused platform.