On May 15, around 8:45 local time, Juan Diego Martínez Álvarez broke a world record by becoming the youngest person in the world to conquer Mount Everest and Lhotse, two of the highest mountains in the world.
At just 19 years old, the Mexican native of Guadalajara, Jalisco, broke a world record by being the youngest person to break the mark of more than eight thousand meters. But not only that, but on the same outing, just 27 hours later, the ambitious climber climbed Lhotse, the fourth highest mountain in the world, becoming the youngest Mexican in history to climb it.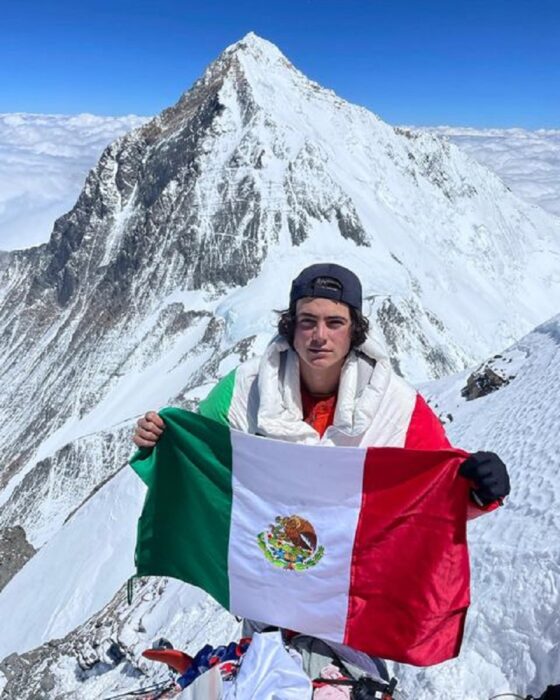 Once the man from Jalisco reached the top of Everest, not satisfied with his previous feats, he had the luxury of playing a piece of music on the highest peak in the world, also breaking the record for the "piano performance at the highest altitude" , a record in its category.
In addition, because the mountaineer climbed to the peaks of Everest and Lhtose without prior acclimatization, he earned another pair of records, positioning himself as the youngest person to achieve this feat and the fastest to reach their summits without first have acclimatized.
Diego shared the adventure through his account Instagramwhere he took the opportunity to give an emotional message and thank the people who supported him, especially his parents, friends and his partner.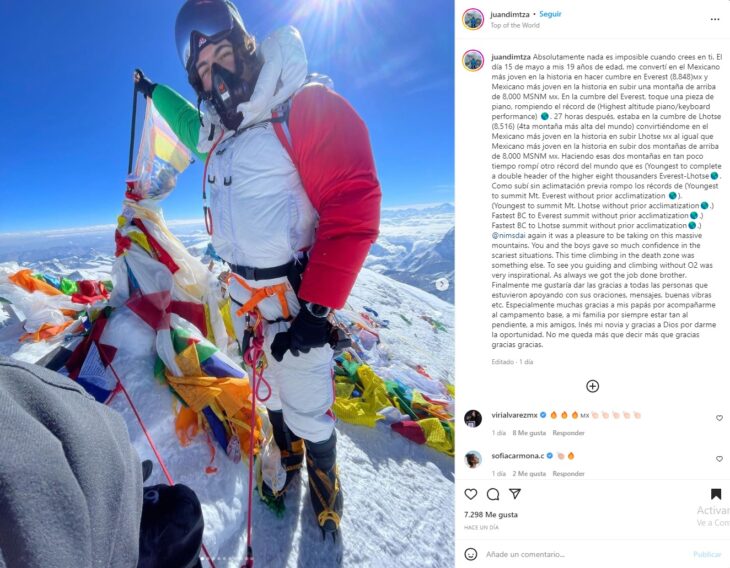 Absolutely nothing is impossible when you believe in yourself. On May 15, at the age of 19, I became the youngest Mexican in history to summit Everest (8,848) and the youngest Mexican in history to climb a mountain over 8,000 meters above sea level. […] Finally, I would like to thank all the people who were supporting us with their prayers, messages, good vibes, etc. Especially, many thanks to my parents for accompanying me to the base camp, to my family for always being so attentive, to my friends, Inés, my girlfriend, and thanks to God for giving me the opportunity. I can only say thank you, thank you, thank you.

– Juan Diego Martinez Alvarez

Source: Okchicas