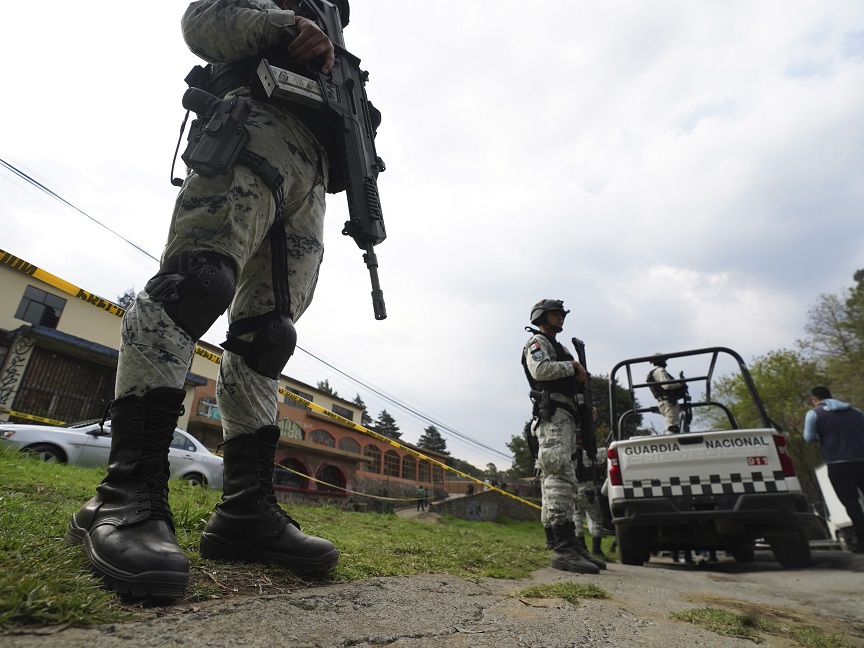 Eleven people – including a radio producer – were killed yesterday Thursday (11/8) in Ciudad Juarez, on its border of Mexico with the US, in a row violent of episodes connected with the cartel of drugsaccording to the account of the victims published by the authorities yesterday Friday (12/8).
Two people were killed during a prison riot in the urban center of 1.5 million people on the banks of the Rio Bravo, Undersecretary for Security Ricardo Mejia told reporters.
About twenty other people were injured in the prison riots between members of two rival cartels, Mexican media reported. The clashes involved members of the Sinaloa cartel of former drug lord Joaquin "Chapo" Guzman, who is currently serving a life sentence in the US, and members of the "Los Mesicles" gang. The reason why the incidents broke out was not clarified.
Then, "innocent civilians were attacked in retaliation" by members of one of the gangs, Mexican President Andres Manuel Lopez Obrador said. Two women were killed in an attack on a commercial shop, one of whom had gone to ask for work, while another person was injured. The store and two other buildings were set on fire.
Later, gunmen killed four workers at a local radio station, including the presenter, as they participated in a promotional event in front of a pizzeria.
Three other people were killed, Mr. Mejia announced, without elaborating. According to the deputy minister, six alleged perpetrators were arrested, while local authorities in the state of Chihuahua announced that ten suspects had been arrested.
"I deeply regret the loss of human life in these horrific incidents in Ciudad Juarez," Maru Campos, the governor of the state of Chihuahua, said on Twitter, adding that state and federal authorities were conducting a large-scale police operation.
Some districts of Ciudad Juarez remained deserted the day before Thursday, after the orgy of violence. Universities canceled deliveries yesterday. Business representatives have called on the government to take strong action against organized crime.
The incidents in Juárez came two days after outbreaks of violence in the states of Jalisco (west) and Guanajuato (central), attributed by authorities to the New Generation Cartel of Jalisco (KNGH), one of the most powerful gangs in the country. Taxis, buses and about 20 shops were set on fire, according to the president.
Mr. López Obrador expressed the hope that "we will not see such episodes again, because innocent people were attacked."
Source: News Beast