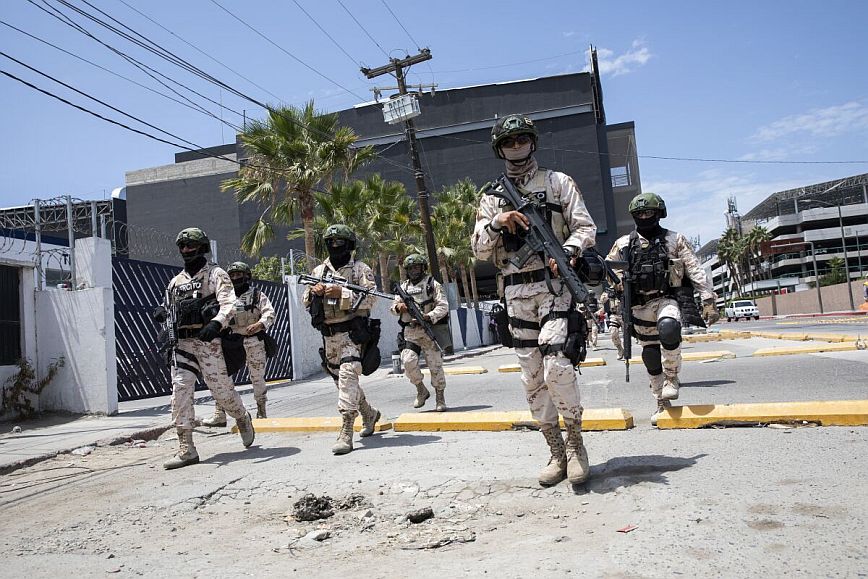 The army is now controlled by its National Guard of Mexico through legislative reform contested by the UN and human rights groups, calling for the militarization of public security.
The Senate approved the reform which provides for the subordination of the National Guard, a police force with civilian administration, mainly responsible for combating drug trafficking, to the Ministry of Defense.
Although its 115,000 members are mainly military, it was until now under the Ministry of Security.
The reform, approved by the House on September 3, was adopted with 71 votes in favor, 51 against and one abstention, the Senate clarified via Twitter.
The reform has sparked backlash in Mexico, with the president accused of trying to militarize the country, while he defends her. The opposition and human rights organizations say it is unconstitutional and opposition parliamentarians want to challenge it in the Supreme Court.
The interim United Nations High Commissioner for Human Rights Nada al-Nassif described the development from Geneva "backtracking on public safety with respect for human rights"judging that it leaves the country "without a civilian police force at the federal level, which further consolidates the already dominant role of the armed forces in public security".
The National Guard was created in 2019 by center-left president Andrés Manuel López Obrador, who took power in 2018. Its purpose was to fight organized crime. It replaced the federal police which, in its ten years of existence, was marred by allegations of corruption and human rights abuses.
According to Mr. López Obrador, its affiliation with the Ministry of Defense will allow the National Guard to have "the guidance, advice and example" of the Ministry of Defense. In his view, the military is less prone to corruption and more popular in Mexico.
The purpose is to create an institution with discipline, values ​​and virtues in the field of public security, which will be similar to those we have in the armed forces", emphasized the Minister of Defense, General Luis Crescencio Sandoval.
"The army is the people in uniform", often repeats the Mexican president, who in 2021 transferred the control of customs to the armed forces. Major projects, such as the capital's second airport or the tourist train in Yucatan, were also entrusted to the military.
Mexico has been wracked by the violence of organized crime, with more than 340,000 murders and tens of thousands of disappearances since December 2006, when the controversial "war on drugs" began, according to official figures.
Source: News Beast