Several sources immediately reported unpleasant news for those wishing to buy Xbox Series X and Series S game consoles, as well as accessories for them in Russia. Microsoft is going to hike prices and it will happen very soon.
First, a picture showing old and new prices was circulated on the network, and then the resource GameMag.ru managed to get comments from representatives of retail chains and even an official statement from a Microsoft representative.
So, the prices await us as follows:
Xbox Series X MSRP will rise from 45,590 to 49,990 rubles
The suggested retail price for the Xbox Series S will rise from RUB 26,990 to RUB 30,790.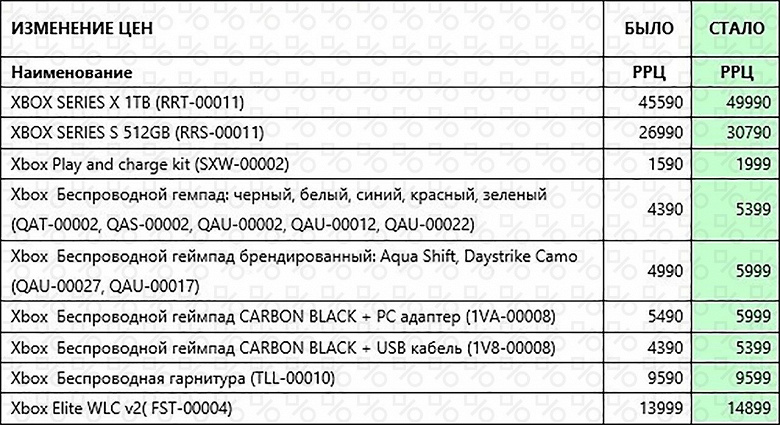 According to the spokesman, on October 1, there will be an "adjustment of the recommended retail prices for consoles and Xbox accessories in Russia." At the same time, "changes in the exchange rate" are noted as the reason for the rise in prices.