Every year, thousands of people migrate to the United States in order to realize the long-awaited "American dream", with the hope of settling in that country and obtaining a higher income that allows them to have a better lifestyle.
Although not everyone manages to fulfill their desire, there are people who do not give up and work hard to fulfill their dreams. Such is the case of this man, who went viral after boasting that he earns up to 100 thousand Mexican pesos, between four and five thousand dollars, in a weekend selling drinks in Central Park, New York.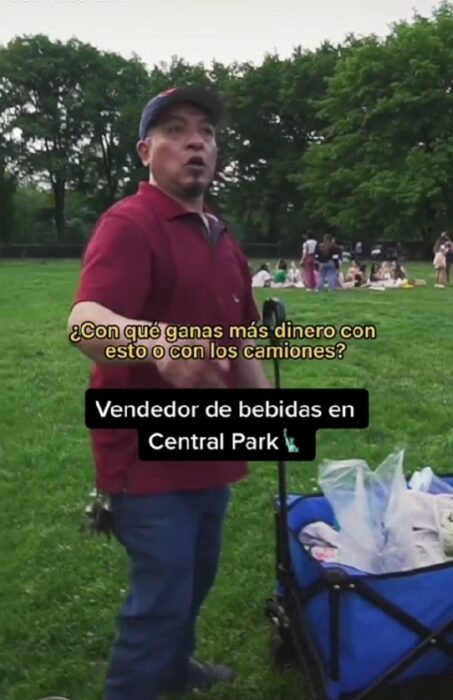 The case of this seller was made known through the TikTok account of Sergio Begueriaa influencer Spaniard who during his visit to the Big Apple took the opportunity to conduct some interviews with people on the street and on his way he met this enterprising man who, in addition to his job as a truck driver, on weekends sells drinks in the famous Central Park , in Manhattan, New York.
The recording that has gone viral begins when the influencer He asks the merchant what he earns more money with, selling drinks or driving trucks at his job, to which the man replies that he works for two companies from which he receives a salary of approximately 160 thousand dollars a year, just over three million of Mexican pesos.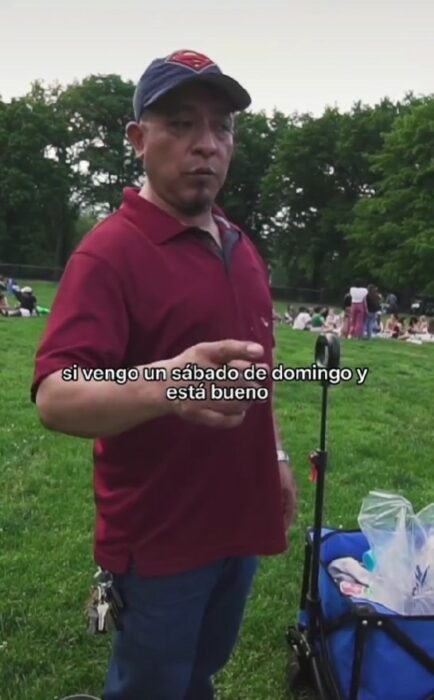 But based on his earnings selling drinks in the famous urban park, he assured that on a good weekend he collects around four to five thousand dollars, which is equivalent to about 100 thousand Mexican pesos, a business that he claims to have been practicing for approximately 35 years.
The vendor assured that one of the companies for which he drives trucks works five days a week, while the other works six, so during the week he sells drinks in Central Park from 5:00 pm to 8:00 pm In addition , on Saturdays and Sundays, they open their drinks stand at 2:00 pm, so they don't have a single day off.
I'm not going to rest until I have one of those 'buildings'.
Among the things that most stood out in his video was his entrepreneurial attitude and his desire to get ahead, because before finishing the recording, the man assured that he would not stop until he had at least one building like the ones seen in the city.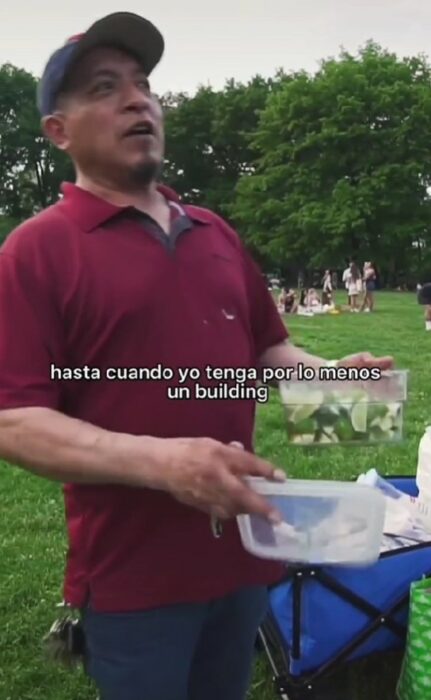 The story of this ambitious man did not take long to become popular on the short video platform, where at the moment he has 1.6 million views, more than 135,000 "likes" and 1,509 comments from users who congratulated him on his perseverance, while others How many assured that if you have been doing the same thing for years, something is wrong.
Source: Okchicas