There is a technological innovation that can save and improve the life of the unborn and that is now available to the Pediatric Surgery and Prenatal Diagnosis and Fetal Surgery Facilities of the Policlinico di Milano. A new, sophisticated device will in fact allow them to be operated on if they suffer from severe congenital malformations directly in the uterus. There Stryker laparoscopic column it will make it possible to carry out very complex fetal surgery, such as those related to spina bifida and pulmonary diseases, enhancing the offer of the Policlinico that welcomes pregnant women from all over Italy.
Donated by De Marchi Foundation onluswhich at the same time is developing in collaboration with the Politecnico di Milano an augmented reality path aimed at improving the well-being of children forced to stay in hospital, this sophisticated surgical instrument will further increase the chances of survival of the unborn and their prospects for life. .
At the Policlinico, interventions of this type have already been performed for 8 years, also thanks to the high specialization of the team of fetal surgeons led by Nicola Persico. "Strengthening our structures with new technical resources allows us to better deal with in utero interventions on fetuses affected by severe congenital malformations", he explains Ernesto Leva, director of the Complex Structure of Pediatric Surgery of the Milan Polyclinic. "In recent years we have seen a growing demand for neonatal surgery: in 2021 alone, 130 newborns were operated on at the Milan Polyclinic, a figure that makes us the center with the largest number of neonatal surgery cases in Italy in the 0-30 day range" , he specifies.
Next step: augmented reality for young patients
But the commitment of the De Marchi Foundation does not end here. There is also a new project in development, in collaboration with the laboratory i3lab – Innovative Interactive Intefaces laboratory – of the Department of Electronics, Information and Bio-Engineering of Politecnico di Milano, which provides humanization interventions to improve the assistance of children treated in the department. In particular, it will be realized an augmented reality path (which will include interactive game and storytelling activities supported by technology) dedicated to young patients to support them both in the transport phase to the operating room and in the areas in front of the room, where the child is prepared for subsequent anesthetic and surgical procedures. The target? Making a moment that can represent a situation of discomfort and fear for both young patients and parents more and more suitable for children.
Active for 40 years to improve the living conditions of sick children and the people around them, De Marchi Foundation launched a solidarity campaign that invites you to donate by sending a sms or doing one call from landline to number 45581, by 22 November. A small gesture that can help to offer cutting-edge care to improve the well-being of young patients and their families.
Source: Vanity Fair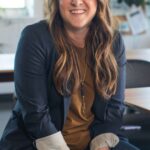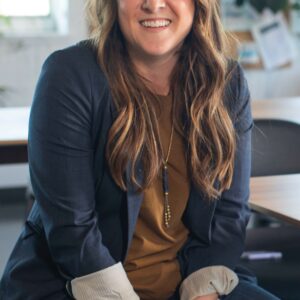 I am a writer at World Stock Market. I work on the Finance and Market section and write about stocks, ETFs, and market trends. I have been involved with writing for over 8 years and have experience in various industries such as finance, technology, and cryptocurrency.