The owner of Miss Universe, JKN Global Group confirmed that next week's competition will take place, despite the Thai company having declared bankruptcy.
The media distribution company, which purchased the Miss Universe Organization for US$20 million in 2022, announced on Thursday (9) that it had filed a "corporate rehabilitation" petition that was accepted by Thailand's bankruptcy court.
In a statement published on its website, JKN assured that offering a "first-class experience" to Miss Universe fans "will continue to be an absolute priority" ahead of next Saturday's final. The company expressed confidence that its new financial arrangements "will support all of the company's business operations, including Miss Universe."
Led by Anne Jakkaphong Jakrajutatip, a transgender rights advocate and star of Thai versions of reality shows like "Project Runway," JKN said last year that it planned to expand the Miss Universe Organization by expanding into Asia and launching branded products.
Filing for bankruptcy does not necessarily mean that a company is about to go bankrupt. Many large companies have used bankruptcy as a tool to free themselves from debt and costs they can no longer afford.
JKN, which obtained money through bonds to buy Miss Universe, missed the payment deadline on a loan of around US$12 million that was due on September 1. In its statement, the company stated that it plans to restructure its debt and extend the repayment period to overcome what it called a "liquidity problem".
At a press conference, Jakkaphong said market conditions, including high inflation, had made it difficult to refinance the company's debt.
The changes in Miss Universe
Jakkaphong, who has spoken openly about her experiences as a trans woman, took charge of Miss Universe, one of the most watched beauty pageants in the world, in a context of growing demand for more diversity and inclusion.
This year's pageant will feature two trans women for the first time: Marina Machete, a 23-year-old flight attendant who was crowned Miss Portugal last month, and Rikkie Kollé, who became the first transgender winner of Miss Netherlands in July .
"Trans women are women, period," the Miss Universe organization told CNN last month, after the crowning of Miss Portugal. "We are here to celebrate women, period. This has been the case for over a decade and we are proud to have made this change very early compared to other programs."
If either of these candidates wins, they will become the first transgender woman to wear the tiara. In 2018, Spanish Ángela Ponce was the first trans contestant in the contest, but did not reach the final.
Miss Universe, held since 1952, evaluates contestants based on personal statements, in-depth interviews and competitions in formalwear and swimwear.
At this year's final in El Salvador, around 90 women from around the world will compete for the crown.
JKN Global Group did not respond to JKN Global Group's request for comment. CNN .
*With information from Kocha Olarn, from CNN in Bangkok.
Source: CNN Brasil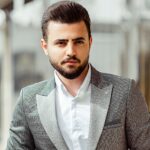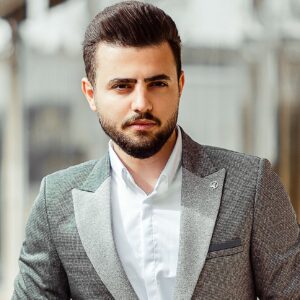 I'm Robert Neff, a professional writer and editor. I specialize in the entertainment section, providing up-to-date coverage on the latest developments in film, television and music. My work has been featured on World Stock Market and other prominent publications.