The model and journalist Lygia Fazio died this Wednesday (31), at the age of 40, in São Paulo. The news was confirmed on his official Instagram profile.
She had been hospitalized for almost a month due to complications after surgery when industrial silicone and PMMA were applied to her buttocks. The substances spread through her body, triggering infections and a stroke (Cerebral Vascular Accident).
"Unfortunately our warrior passed away. Thanks again for all the support", says one of the notes published on Lygia's Instagram.
"I ask you to understand our moment, we are unable to respond to each message. In addition, information about what happened has already been explained here. It is not at all relevant to explain all the details now. Respect our pain", added the other.
The wake will take place this Thursday (1st) in Taboão da Serra, in the metropolitan region of São Paulo. Lygia leaves two sons: Davi and Thor.
Repercussion
Two publications by friends close to Lygia, citing her health status, were shared on the journalist's profile. "Guys, how long are these killer doctors going to put PMMA on people? That's a crime! It has to be banned. Rest in peace," wrote one.
"I am in disbelief. I didn't want to believe that, my friend. Holy shit. So many times that I always said to remove it, to go to the doctor ", published another.
Bigger number
In an interview with the program "Superpop", on Rede TV!, in March 2022, Lygia gave details about the decision to apply substances to her body in 2013.
"As I work with fashion shows, everyone wanted to have a bigger butt than the other. And look what happened: I looked in the mirror, I had a small ass, I looked and wanted more. The doctor didn't want to put the PMMA in. I put 450ml on each side with PMMA and that was before I knew it was banned. I put it in 2013 and it gave a nice volume", he began.
However, the journalist also explained that her boyfriend at the time was not satisfied with the result and asked her to have another procedure.
"The boyfriend saying that 'big ass is better', so I went underground, put it on and it grew. But the product seems to 'walk' on the body, down to the legs. In my case, it went sideways. Then I had to take it out, make a cut, in the shape of a heart. Four months ago, the doctor removed all the silicone and PMMA, "he added.
PMMA and its risks
A CNN plastic surgeon Alexandre Kataoka explains that PPMA is a filler material approved only for minimally invasive procedures on facial tissue, and is among the substances most frequently used for aesthetic purposes.
However, because it is definitive, it can cause complications. "This is the case with the formation of nodules, stiffening of the region, infection, allergies, chronic pain, body rejection and even tissue necrosis", he warns.
In addition, the expert also mentions that the substance can lead to the death of local tissue and systemic inflammation and, more recently, there are works commenting on renal failure.
"The injection of a large volume of PMMA can lead to the development of severe hypercalcemia and chronic injury at an underestimated frequency. In such cases, hypercalcemia develops due to a granulomatous reaction, which is the reaction to a foreign body. The body reacts to PMMA in this way, it rejects the applied product".


Source: CNN Brasil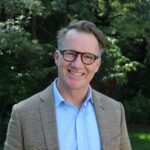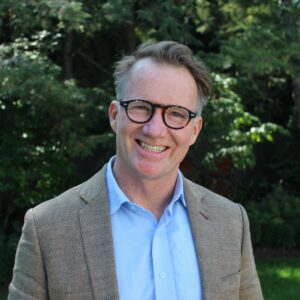 I'm James Harper, a highly experienced and accomplished news writer for World Stock Market. I have been writing in the Politics section of the website for over five years, providing readers with up-to-date and insightful information about current events in politics. My work is widely read and respected by many industry professionals as well as laymen.