Taking care of a child is an extremely challenging experience, especially for women, who despite the years, are pressured by society to fulfill the role of motherhood in a perfect way but without receiving a compliment for it, since it is your "responsibility."
However, in the case of men, this is completely the opposite, since those who tend to take care of their children are seen as exemplary and admirable people, a situation that bothered the community. tiktoker Chloe Sexton, who asked her followers to stop calling men who take care of their own children "heroes", as it is their responsibility and part of their fatherhood. This request went viral on social networks and more than one mother agrees with it.
Chloe owns a bakery in Tennessee, United States, and in her spare time she shares some TikTok videos in which she shares her activities, joy and thoughts, one of which went viral after revealing how her husband is treated differently when he takes care of his baby, as he claims that he is treated like a hero just for doing his duty.
I have a funny little story about the privilege of being a dad… You all know, if you've been following me for a while, that I own a business and my husband has a job. I repeat, I have a business, my husband has a job. Couldn't make that clearer, right?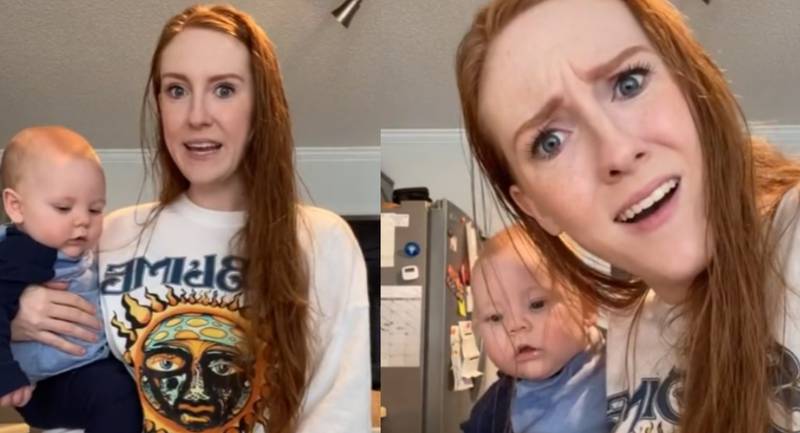 I'm just a woman doing women's things, breaking my back but my husband… my husband goes with the baby for mom's business and everyone says, 'Oh my God, look at you! God, you work so hard. ' He is literally not a hero. He's just a parent, just a parent, doing the same thing as me every week!

In my opinion, the 'dad's privilege' is that men get accolades for being dads. Did you feed the baby? What a great dad! Did you hold the baby while mom was bathing? What a great dad!
@chloebluffcakes

It's the daddy hero treatment for me 🙃

♬ original sound – Chloe
His forceful message went viral and has been supported by thousands of women around the world, especially those who are moms and go through a similar situation. Chloe also clarified in an interview for a local media that she is not upset with her husband nor has she demanded more help from him, since he also has a job, on the contrary, she is proud that he exercises his fatherhood as well as possible. However, what he dislikes is that people continue to magnify parenthood when it is a responsibility and belittle the efforts of mothers just because they are women.
He hopes that in the future, things will change and that both will be seen as equal without praising either of them, since both father and mother must remain attentive to the care and upbringing of children. In addition, the work that each one does in it deserves the same recognition, without flattery or false pedestals.