More than 1,000 emergency visits to Yanomami indigenous people in a serious state of health have already been carried out over the last few days, according to the national secretary of Indigenous Health, Ricardo Weibe Tapeba. According to the Government, the main problems plaguing the region's indigenous people are malaria and severe malnutrition.
The humanitarian crisis involving the Yanomami came to light on the 20th of this month, when the Minister of Indigenous Peoples, Sônia Guajajara, made posts about the serious situation in the territory.
According to the minister, 570 Yanomami indigenous people have died of malnutrition over the last four years, during the government of former President Jair Bolsonaro.
At the end of last week, after these denunciations of "absurd situations of malnutrition", a decree by President Luiz Inácio Lula da Silva (PT) established a task force active in the state of Roraima (RR) to try to resolve the issue. An ordinance of the Ministry of Health was also signed, declaring an emergency in Public Health in view of the need for emergency actions to combat the crisis.
For Tapeba, the ordinance is "important, because it will allow the Federal Government to adopt more emergency strategies, such as the purchase of inputs, the acquisition of medicines and materials".
"In addition to thinking about an infrastructure strategy for our health units, think about strategies to improve indigenous health care", completed the secretary in a note sent to the press. He understands that the territory is experiencing a "war scenario".
According to the government note, this Tuesday (24th) the structuring of the Air Force Field Hospital began, which aims to assist in the care of more than 700 patients being treated by the Yanomami Indigenous Health Support House at the moment.
Ricardo Tapeba considers that the main cause of the humanitarian crisis in Yanomami territory is illegal mining. "This has been killing the rivers, killing the fish and the communities end up becoming hostages to this scenario of war, horror, fear and death", he said.
According to the mayor's office in the capital of Roraima, Boa Vista, the only hospital in the state that cares for children between the ages of one month and 13 years old registered, in the last week, 29 hospitalizations of Yanomami children. In all, there are 42 Yanomami children hospitalized at the Hospital da Criança Santo Antônio.
*Intern under the supervision of Afonso Benites
Source: CNN Brasil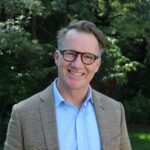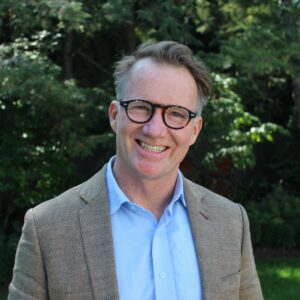 I'm James Harper, a highly experienced and accomplished news writer for World Stock Market. I have been writing in the Politics section of the website for over five years, providing readers with up-to-date and insightful information about current events in politics. My work is widely read and respected by many industry professionals as well as laymen.