- Article Top Advertisement -
Survivors are still being pulled from the rubble in Turkey and Syria, more than 24 hours after a powerful earthquake collapsed thousands of homes, killing more than 5,000 people on Monday.
Among the survivors was a 14-year-old boy with a black eye who appeared to be conscious as rescuers carried him on a stretcher to a waiting ambulance in the Turkish city of Kahramanmaras.
- Article Inline Advertisement 1-
"Finally! He was rescued," said a reporter from CNN who broadcast the rescue live.
While the boy's rescue offers a glimmer of hope that others will survive the freezing conditions, the death toll continues to rise as search terms navigate blocked roads, damaged infrastructure and violent aftershocks to reach the affected area.
The 7.8 magnitude earthquake hit just after 4am local time on Monday, sending tremors hundreds of kilometers and creating disaster zones on both sides of the Turkish-Syrian border.
situation in turkey
In Turkey, the death toll has risen to 3,419, Vice President Fuat Oktay said in a broadcast on Tuesday. At least 20,534 people were injured, Oktay added.
Aftershocks continue to rattle the region, creating treacherous conditions for rescuers and survivors alike – dramatic video shows buildings collapsing hours after the initial quake, sending piles of dust into the air as people flee screaming.
The weather and the scale of the disaster are making it difficult for aid teams to reach the affected area, Turkish Health Minister Fahrettin Koca said, adding that helicopters were unable to take off on Monday due to bad weather.
Severe snowstorms have recently hit parts of Syria and Turkey, according to the CNN Haley Brink, and on Wednesday the already low temperatures are expected to drop several degrees below zero.
Photos taken in earthquake-hit towns in southeastern Turkey show families huddled around campfires to keep warm. Some sought shelter in buses, sports centres, mosques and under temporary canvas tents – structures strong enough to withstand further aftershocks or fragile enough not to cause serious injury if they collapsed.
At least 5,606 structures collapsed during the quake and in the hours after, Turkey's Disaster and Emergency Management Agency (AFAD) said. Iskenderun State Hospital, in the town of the same name, was among them, Koca, the health minister said.
"We are trying to save the medical workers and patients there," he added. "This kind of disaster can only be overcome with solidarity."
Turkish authorities have advised drivers to stay off the roads to free them up for rescue operations. Broken concrete, pieces of metal and overturned cars remain littered across many roads and streets, making it difficult for rescue teams to reach some areas.
By late Monday, at least 300,000 blankets, 24,712 beds and 19,722 tents had been sent to earthquake-affected areas, AFAD reported.
situation in Syria
In neighboring Syria, a country already suffering from the effects of civil war, devastation is widespread. At least 1,602 were killed in government-held and opposition-held areas, officials said, with fears more remain under rubble.
Much of northwest Syria, which borders Turkey, is controlled by anti-government forces, and aid agencies are warning of an acute humanitarian crisis that is likely to be felt in the coming months.
El-Mostafa Benlamlih, the United Nations humanitarian coordinator in Syria, told CNN that the search and rescue mission was being hampered by a lack of heavy equipment and machinery.
He said the UN stockpile had been distributed and more medicine and medical equipment was needed, and especially clean water or tools to repair damaged water tanks.
"Most communities rely on elevated water tanks. Most of these elevated water tanks were the first to fall or fall into disrepair. They need replacements, or they need repairs. We need all this, "she said.
Some 4 million people in northern Syria have already been displaced and dependent on humanitarian aid as a result of the war, according to James Elder, spokesman for UNICEF, the United Nations Children's Fund. This winter was particularly difficult due to freezing conditions and an outbreak of cholera.
"Everyone is overwhelmed in that part of the world, there's so much to do," he said. "People have fled their homes, often stuck in very cold conditions with really no access to clean water. Therefore, water is essential. Blankets, food, psychological support."
The country's hospitals are overwhelmed with victims seeking help, with some facilities damaged by the earthquake. And there is particular concern about the spread of the disease, especially among children, who already lived in extreme hardship.
A volunteer from the group "White Helmets", officially known as the Civil Defense of Syria, said that the organization does not have enough help to deal with this disaster.
"Our teams are working day and night to save the injured. But our capabilities, our powers are not enough to deal with this disaster. This disaster is bigger than any organization in northwest Syria," Ismail Alabdullah told CNN . "This disaster needs international efforts to deal with."
international response
The international community has been quick to offer assistance to Turkey and Syria as the full scale of the disaster becomes clear.
On Tuesday morning, planes carrying aid from Iraq and Iran, including food, medicine and blankets, arrived at Damascus International Airport in Syria, Syrian state media SANA reported.
Japan announced it would send the country's disaster relief team to Turkey, and on Monday night, the first of two Indian disaster relief teams left for Turkey with squadrons of dogs and medical supplies. Pakistan also sent two search and rescue teams into the devastated country, while Australia and New Zealand committed funds for humanitarian assistance.
The European Union activated its crisis response mechanism, while the United States said it would send two search and rescue units to Turkey. Palestinian civil defense and medical teams will also be sent to Turkey and Syria to help with rescue operations.
Meanwhile, 10 Russian army units with more than 300 soldiers are clearing debris and helping with search and rescue operations in Syria, the Russian Defense Ministry said. Russia is the strongest foreign power operating in Syria, and Russian President Vladimir Putin has long been allied with Syrian President Bashar al-Assad.
The United Nations Office for the Coordination of Humanitarian Affairs (Unocha) said emergency response teams from the United Nations Disaster Assessment and Coordination (UNDAC), the International Search and Rescue Consultative Group (Insarag) and Medical Teams Emergency Units (EMT) are being deployed to Turkey to assist with the humanitarian response.
"The UN and its partners are closely monitoring the situation on the ground and looking to mobilize emergency funds in the region," Unocha said in a report on Monday (6).
Source: CNN Brasil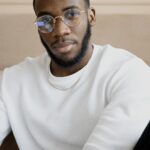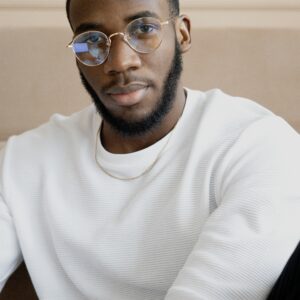 Bruce Belcher is a seasoned author with over 5 years of experience in world news. He writes for online news websites and provides in-depth analysis on the world stock market. Bruce is known for his insightful perspectives and commitment to keeping the public informed.
- Article Bottom Advertisement -