This article is published in issue 47 of Vanity Fair on newsstands until 23 November 2022.
"Greed is valid. Greed is right. Greed works." These are the jokes of Gordon Gekko, the legendary protagonist of the film Wall Street. It was 1987 and that film forged entire generations of entrepreneurs and financial operators, 99 percent men, who we see in power today. Moreno Zani, 53 years old, President and founder of Tendercapital, would have all the credentials to belong to this generation. «Me like Gekko? I would be stupid and out of time. That thought was already old in 1987. Let alone today».
Nonconformist, ironic, with a passion for cinema (he opened a production company, Tenderstories) and for contemporary art. We involve him in this issue dedicated to the price of women's dreams to talk about the gender gap, finance and how to stand out in the workplace today.
You repudiate aggressive finance. How did you climb the pyramid of your career?
"Going against the tide. Falling, sometimes hurting myself, very badly, but then getting up again and going against the tide again».
Sounds like Gekko's thought…
«You see, Gekko proposed a model. I, on the other hand, run away from models. I was raised by two parents who escaped war and fascism. Their lesson was: dear Moreno, have no role models or preconceptions. Be free and help others to be whoever they want, to love whoever they want, to express themselves as they please. Looking at it today, it was an education in diversity. I built my company on the value of the diversity that makes it up: around me I don't have people who always say yes, I have individuals who express opinions and ask questions. A leader knows how to listen to them and then accompanies them where he wants to go, where he deems it right. But he knows that their diversity is at the heart not only of harmony, but also of business and profit and loss».
Is it really possible to act like this in finance?
"Of course. Just be brave. Not macho courage. Rather the strength not to depend on the acceptance of others, to call oneself out of the pack. I left a large bank to start my own business at the height of the 2008 crisis. And regarding the winds of inflation and recession next year, I advise instead to invest rather than cut. You see, in finance, but I would say also in life, it is important to have the courage to be unconventional. I did it. I fell, I took beatings and then I got up again».
The worst beating?
«The betrayal of the partner with whom I built my company. I considered him a brother. And instead he tried to destroy me and the company where so many people worked».
How did it come out?
«As always: you fall, you get hurt, you are injured but then you get up. You have to stand up for yourself and for the people who work with you. First, because if you get up you go forward and then you get stronger. Second, because you become an example for your team: those who see you collapse to the mat and then fight again will find great inspiration. I always tell my children: everything will happen to you in life and sometimes you will think you can't make it. It's not true: you'll make it."
Do they listen to it?
"I hope so. What I try to make him understand, then, is that wealth is never a point of arrival, it is always a starting point. Are they privileged? Yes. Their job, like everyone else's, is to always go one step ahead of where your destiny has put you. You have to build. All time".
And how can a girl build today, who perhaps comes from a part of Italy where there are no job opportunities?
«First: training. He studies and learns languages. If you don't speak at least one language well, no one will be able to understand your potential. Second – move and go to a big city. The most important thing is not finding the right job, but joining a network, meeting people, opening new doors. And third, to do this, take the first job you can find, so even if you have a degree in economics, work as a receptionist or waitress. The context is fundamental and Milan, for example, allows you to
move up the social ladder.
What do you think of the difference in wages between men and women in Italy?
"It's serious. And it adds to the urgency of low wages. In this sense, first of all the States and above all Europe must act. But every single company also has a moral duty. Let me explain: every entrepreneur must implement the social policies that serve to correct the inequalities and problems of the community in which he operates. Your investment is never just economic, it's also human. We talk a lot about environmental sustainability, a fundamental value that we have all acquired by now. However, we forget about human sustainability: if you don't contribute to creating a stable and happy society, you have failed as an entrepreneur. I always say this to my team: either we all laugh or we all cry. There cannot be one who cries and the others who laugh. Because sooner or later that one person will become like a beaten dog, cornered. Sooner or later he will turn against you.'
His is a leftist thought. Are you on the left?
"No. I'm neither right nor left and I choose every time who I think goes on the right side. I have only one conviction: I will never vote for anyone who questions the conquests and rights we have acquired and which have cost us struggles and sacrifices. Those who question them make us go backwards, even economically. And I want to move on. Just forward."
To subscribe to Vanity Fair, click here.
Source: Vanity Fair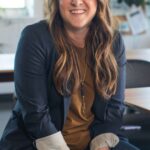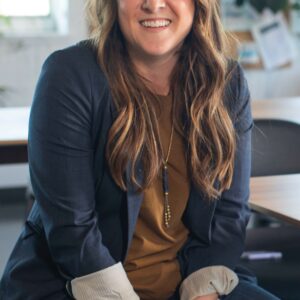 I'm Susan Karen, a professional writer and editor at World Stock Market. I specialize in Entertainment news, writing stories that keep readers informed on all the latest developments in the industry. With over five years of experience in creating engaging content and copywriting for various media outlets, I have grown to become an invaluable asset to any team.