- Article Top Advertisement -
After going on and off television at more or less regular intervals, now praising it and now demonizing it, morgan is preparing to return to the small screen in April in a program of its own entitled StraMorgan, in the company of Pino Strabioli. "It will be a real public service. We will have young musicians and great guests. We will show that light music does not evaporate, but it is something that makes you fly», says Morgan al Courier, excited for this new adventure but also determined to retrace, thanks to the interview Aldo Cazzullo gave him, the many lights and many shadows that have underpinned his life, starting from the relationship with his father, who was a carpenter – « He was an intelligent, sensitive man, in his own way refined, cultured. He gave me the passion for music. He was a knight, one of those who open doors to ladies »-and dal day he took his own life.
«He was incapable of calculation, of cunning. He didn't know how to handle business. He went into debt. But he didn't have the courage to reveal his difficulty to us, to tell us: guys, I can't do it ». Morgan was 15 years old: «That morning dad went to the window and waved goodbye to me and my sister Roberta. It wasn't his habit, and it struck me. They found him in the Monza park. In his pocket he had a ticket to a musical instrument shop: he had gone to inquire about the cost of a Korg drum kit for me. It is a story that has marked me a lot. But we had to deal with life going on. We needed money to pay off the mortgage on the house.' After having recounted his relationship with music – "As soon as I was born, when I heard music, I stopped crying" – and having reviewed his first artistic loves – Elvis, Little Richard, Bob Marley, but also Depeche Mode, Brian Ferry, Simple Minds, Vasco, Venditti, Battisti and Gaber -, Morgan, stage name of Marco Castoldi, also recalls the birth of his first band in 1985, the friendship that bound him to Franco Battiato – «He also wrote me a piece for Sanremo, which I didn't like though. So Franco kept it" – and, of course, the love he shared with Asia Argento.
«Enrico Ghezzi introduced her to me at the Bellaria Film Festival. We have been together for seven years, we have a wonderful daughter ». But why is it over? "Because she left me. I've never stopped loving her, because when a man loves it's forever. It is the women who leave us. I had to accept the terrible pain of separation, a hell that looks a lot like death. Then the survival instinct prevails. But she will never say "I hate you" after saying "I love you". Even if Asia evicted me from home: a shot under her belt ». Now Morgan, who in addition to Anna Lou also has two other daughters – Lara, who is 10 years old, and Maria Eco, who is 3 -, is serene alongside Alessandra, Maria Eco's mother: «She is my Dori Ghezzi, my Claudia Mori: my strength. I need to have a calm, balanced, practical person by my side: he completes me». Finally, a curiosity about the relationship with the premier Giorgia Meloni with which Morgan says he feels: "With all you have to do, find time to answer me. She didn't get mad, she remained: the mother of her daughter, the friend of her friends. A workaholic. "Of course you do," I wrote to her. And she: I care about Italy more than myself».
Other Vanity Fair stories you may be interested in:
Friends 22: here are the competitors of the evening
Friends 22here are the new judges: Cristiano Malgioglio, Michele Bravi and Giuseppe Giofrè
Giuseppe Giofrè: «I, a gypsy dancer between Amici and Taylor Swift»
To receive the other cover of Vanity Fair (and much more), subscribe to Vanity Weekend.
Source: Vanity Fair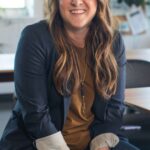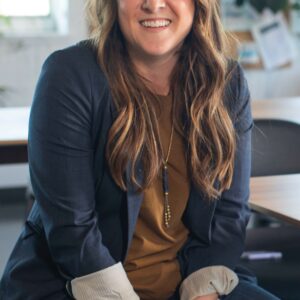 I'm Susan Karen, a professional writer and editor at World Stock Market. I specialize in Entertainment news, writing stories that keep readers informed on all the latest developments in the industry. With over five years of experience in creating engaging content and copywriting for various media outlets, I have grown to become an invaluable asset to any team.
- Article Bottom Advertisement -